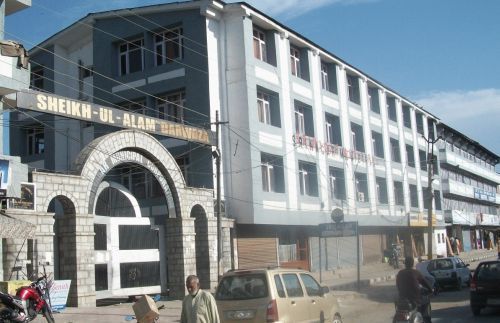 Srinagar, Oct 04: In yet another instance of resentment, dozens of corporators from Srinagar Municipal Corporation (SMC) have decided to move a no confidence motion against the incumbent Mayor Junaid Azim Mattoo soon.
Sources privy to the development said that many of the corporators are anguished over the alleged favouritism practice going on in SMC.
"Majority of the works put forth by the corporators are pending at present and it is unfortunate that some constituencies are getting complete focus for vested interests," sources said.
The corporators also admitted what they termed as ignorant attitude towards their constituencies, saying that the people who have voted them are being pushed to the wall as all their genuine demands, especially the macadamization of roads are pending.
"Instead of starting the complete macadamization process, only watching work has been done on the roads in our constituencies," they said, adding that only two constituencies Hazratbal and Zadibal have got special focus as the majority of the roads in these areas have been macadamized.
It is unfortunate that even Shehr-e-Khaas has been ignored, they said, adding that such an attitude won't be accepted anymore and thus the corporators have now decided to move no confidence motion against incumbent Mayor to put an end to the favouritism.
However, the corporators said that the date to submit the no confidence motion has not been decided yet, but would likely be submitted in the next few weeks.
Danish Bhat, president of Srinagar Corporators Front, said that a meeting of corporators was held a few days back in which several issues were discussed.
The charter of demands submitted by the corporators to the incumbent Mayor was not fulfilled. We had given time to the Mayor for fulfilling the demands, but to no avail as there was no change on the ground. The functioning of SMC has got badly affected as the council session is not being called while the funds are being utilized single handedly by the Mayor in the result of which the people from Srinagar are suffering," he said.
He also added that a meeting of corporators will be held shortly again to take a final decision about filing no confidence motion against the Mayor.
Pertinently in December 2019, SMC Mayor Junaid Azim Mattu survived a no confidence motion as the resolution against him was withdrawn and those supporting it were reduced to a minority.kno