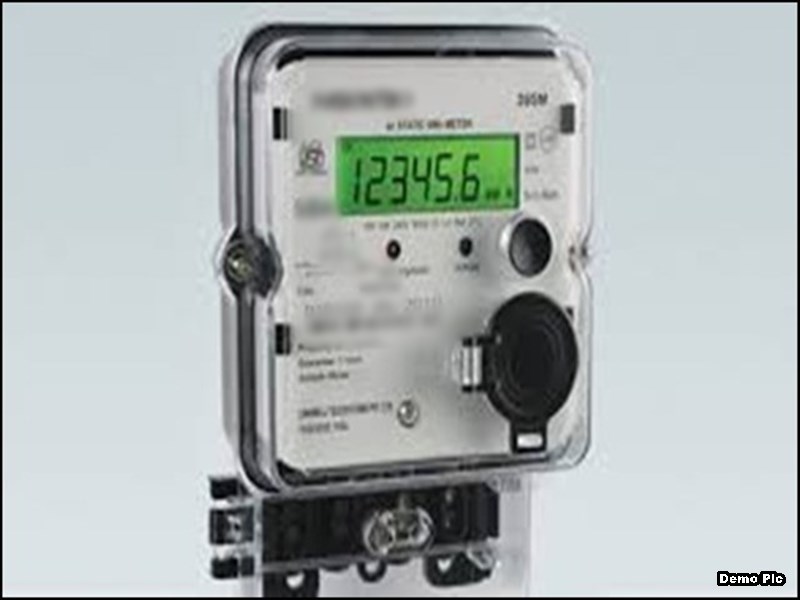 Baramulla, Oct 01: Inhabitants of Old Town Baramulla in North Kashmir on Saturday staged a protest against Power Development Department (PDD) for installing smart meters.
An eyewitness said that scores of women hit the streets while raising slogans against the Power Development Department staged demonstrations against the installation of smart electric meters.
The protesting women blocked the road at the cement bridge and stopped the traffic movement for hours, they added.
Protesters said that their families are not in a position to pay the excessive bills generated by the devices, so would not allow the department to install the smart meters in their area.
"We already have meters installed in our homes and we are paying regular bills. What is the fun of installing new meters?" a protestor asked.
Owing to the skyrocketing prices of essentials, their family budget is already stressed and they won't be able to meet the additional expenses, she said.
Similarly, another protester said, no one is rich enough to afford the enormous electricity costs. If meters are installed, we will be unable to afford the bills. We are poor families here, and the majority of our men are daily wagers", she added.
They, however, appealed to the PM Narendera Modi led government, J&K LG Manoj Sinha and Deputy Commissioner Baramulla to look into this issue so that common and poor people will not suffer.
Pertinently, the government has set the target of installing four lakh smart meters in union territory by 2023.kno