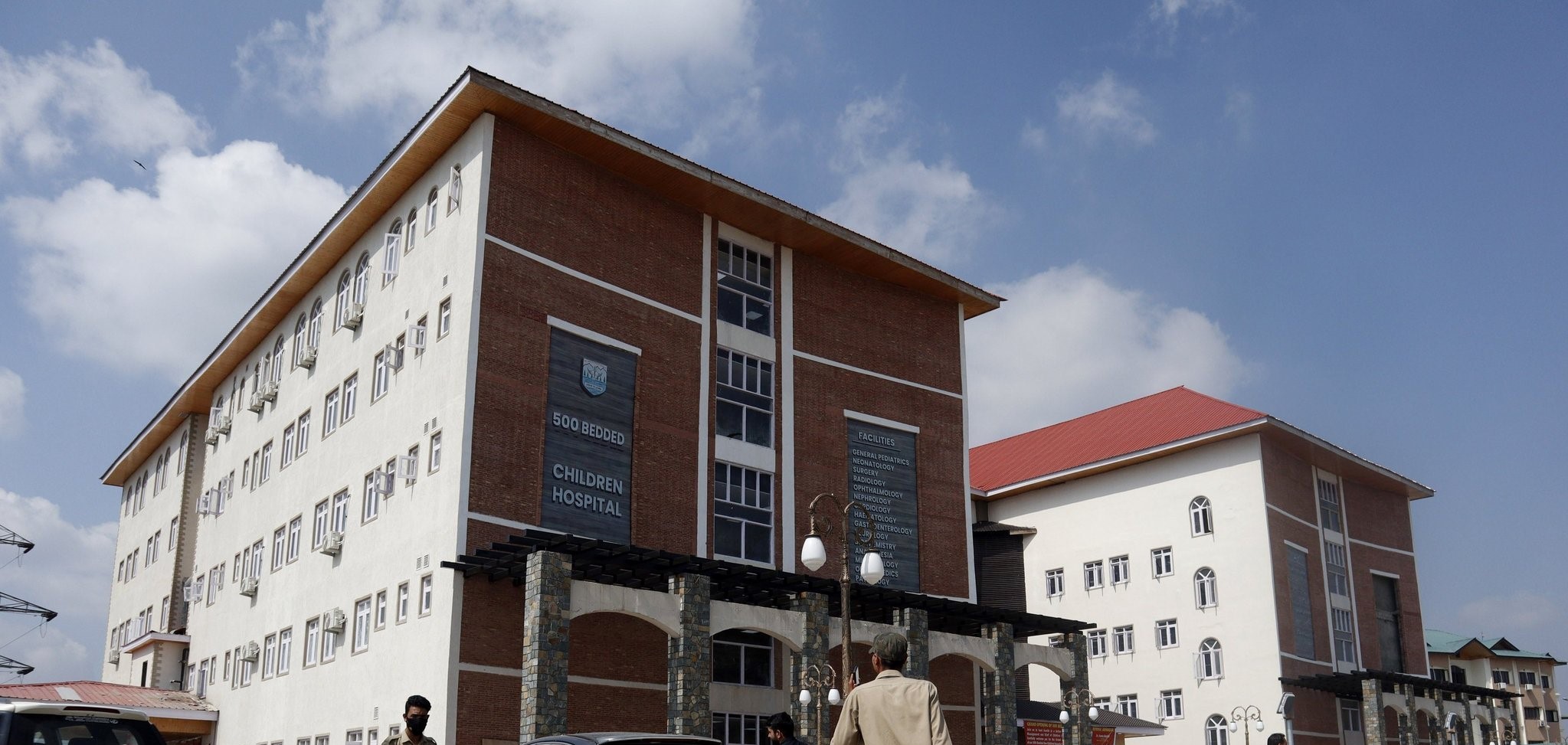 Srinagar, Sep 22: After missing several deadlines, the much awaited 500-bed Children Hospital in Bemina, Srinagar has been made functional from Monday, officials said.
A Health official said that all machinery and other equipment were already shifted to the hospital in last week and today it was made functional.
He said that machinery and all equipment have been already installed at the hospital so that the patients won't suffer at any cost.
He said that from today 10 am, the OPD and admissions at GB Panth were closed and at same time, the admission of patients started at 500 bedded Paediatric hospital Bemina.
The official added that while taking no risk all patients who are severe and in ICU and on oxygen were not shifted from GB Pant and they will be discharged from there while rest of the less sick patients have shifted to new paediatric hospital.
He added that 240 beds were available at GB Pant and around 450-475 patients on daily basis were remaining admitted and there was no other option other than keeping two or three patients on bed and now 500 beds are available here and patients will get all facilities.
Asked about infrastructure set up there, he said that whatever was required has been fulfilled and if anything more will be required it will be done.
Notably, just few days backs health and medical education department has given nod to shifting of GB Panth hospital to 500 bedded paediatric hospital Bemina.
It is pertinent to mention here that the work on the hospital was initially started in 2013 but the then chief minister Mufti Muhammad Sayeed, in October 2015 gave it an extension and laid the foundation stone for a 500-bedded Mother-Child Hospital.
In 2019, the government accorded sanction to the conversion of the 200-bedded Maternity Hospital and the 300-bedded Paediatric Hospital at Bemina, Srinagar into a full-fledged 500-bedded Children's Hospital.
After missing several deadlines, the 500 bedded hospital was completed and OPD services started functioning in the hospital in October last year and now main services at the hospital are about to start.kno