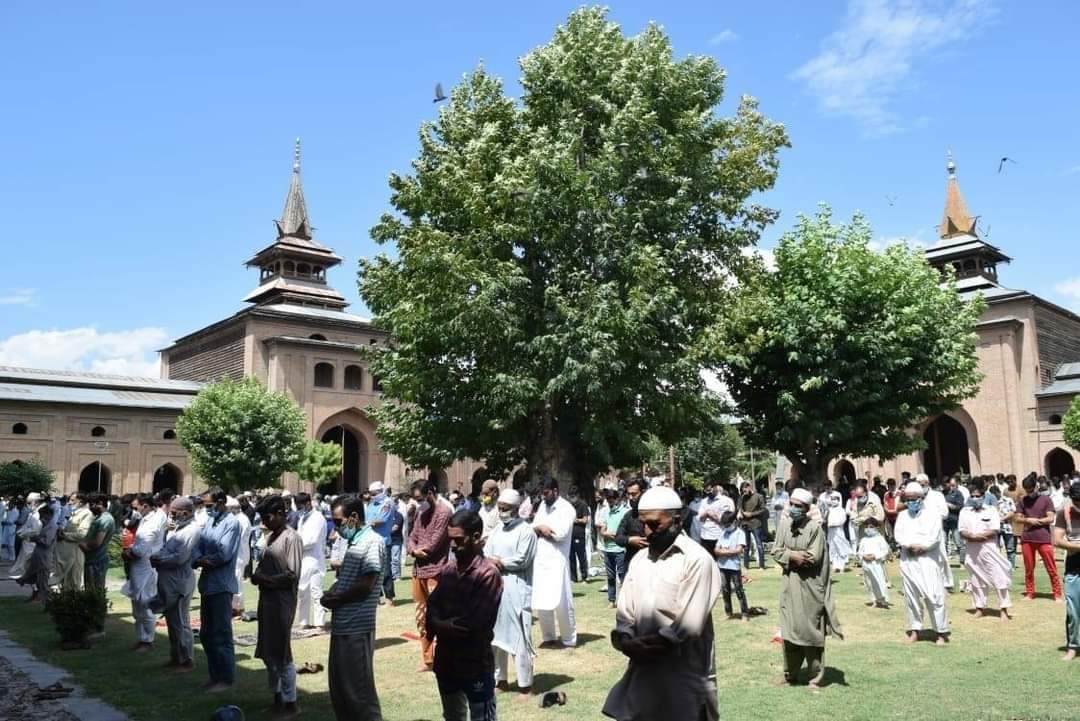 Srinagar, Sep 23: Anjuman Auqaf Jama Masjid Srinagar condemned the continuous restrictions on its head and Mirwaiz-e-Kashmir Muhammad Umar Farooq as according to the statement he was not allowed to leave his residence for delivering the Friday sermon to the faithful at the historic central Jama Masjid Srinagar.
Anjuman in a statement said that like the previous several Fridays, additional police and other paramilitary forces were deployed today outside the Nigeen residence of Mirwaiz-e-Kashmir.
"Since 5 August 2019, Mirwaiz's has not been allowed to deliver any friday sermon at Jamia Masjid due to his continuous arbitrary and illegal detention; and a large number of Muslims from across the valley who come to Jama Masjid Srinagar to offer Friday prayers and benefit from Mirwaiz's sermons and guidance have been deprived of it due to his continued house arrest," the statement said.
Anjuman said after the LG's statement it had hoped that the Mirwaiz would be released, but that has not happened so far. It now hoped that as the holy month of Rabi-ul-Awwal, the blessed month of the birth of the Messenger of Allah Prophet Muhammad (SAW), Mirwaiz will be released so that to he can disseminate the universal message of humanity, brotherhood and tolerance of the Prophet of Islam Hazrat Muhammad Mustafa (SAW), as before.
Meanwhile, Anjuman also said that post Covid, Jamia Masjid has been closed for prayers for 14 Fridays by the authorities, this year so far.