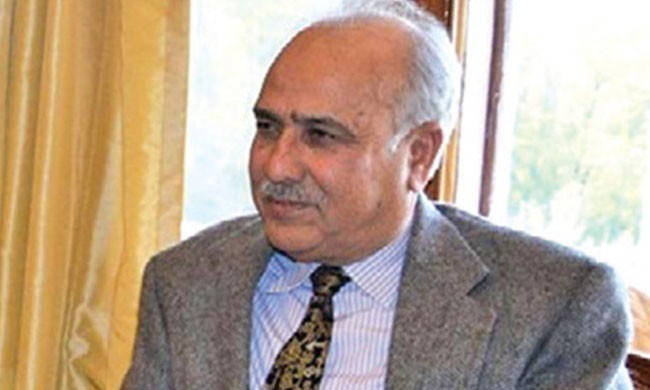 Srinagar, Sep 23: National Conference (NC) leader and MP Anantnag Hasnain Masoodi Friday rued the lack of government inaction in reviving sick industrial units in Jammu and Kashmir.
Assailing repeated failures of the government in reviving the sick industrial units across JK, Masoodi as per a statement  said that small scale manufacturers in JK see a bleak future for themselves.
"Due to covid induced lockdowns our businesses instead of growing have turned into non-performing assets (NPAs) and more than 30 percent unit holders have become totally bankrupt in the state since August 2019. The government had last year promised to provide a 'Union Territory package' for industrialists in Jammu and Kashmir, but so far there is no such package," he said.
Suggesting that the government should provide capital infusion and relief packages to revive sick industries in Jammu and Kashmir, Masoodi said, "The claims of govt to give flip to entrepreneurship in Kashmir seem a pipe dream. When local unit holders are desperate and are unable to run their units properly then how do you expect outsiders to come and invest here."
Ruing the administrative machinery of being unsympathetic towards the local industrial sector, Masoodi said, "If due attention is paid to these units, they will create employment. The Government should put emphasis on local products and make Jammu and Kashmir self-sufficient. Helping these units come to life can help in generating employment besides contributing to the economy of Jammu and Kashmir," he said.
There is a great need to take the local traders and manufacturers on board before coming up with a holistic revival package for local manufacturers, traders, hoteliers and the agriculture sector. "Ostrich mentality towards the issues will only push the local private sector towards a point of no return. I hope the concerned departments will rise up to the promises made to local traders and lend them all the support to revive their businesses," he said.