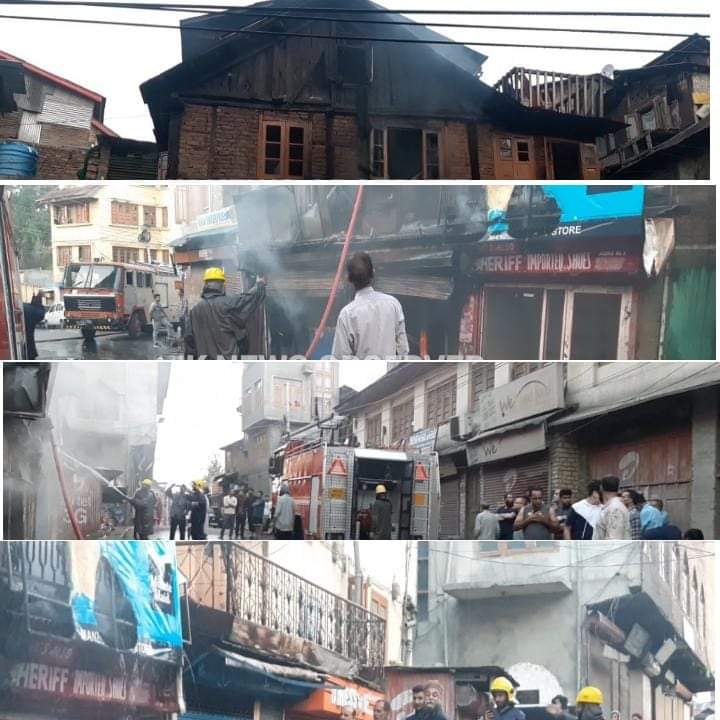 Srinagar, Sep 1: A house and three shops were gutted in a pre-dawn fire incident at Barbarshah area of Srinagar city on Thursday.
Police have registered a case to ascertain the cause of the fire.
Local sources said that smoke was seen coming out from the top floor of a house belonging jointly to Jan Malik and Abdul Rashid.
Fire-tenders rushed to spot and doused the flames. In the fire incident, the house and the three shops were damaged in the incident.
The three provisional shops belonged to Manzoor Ahmed Bhat, Javaid Ahmed Bhat and Imtiyaz Ahmed Bhat, all residents of Barbarshah.knt