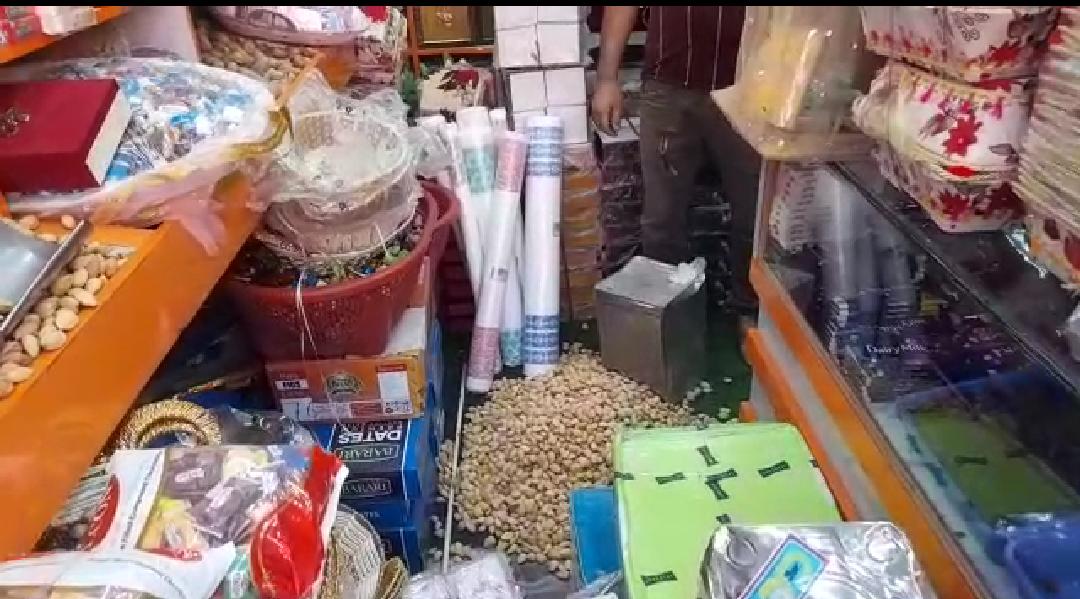 Srinagar, Sep 1: Burglars allegedly despoiled dry fruits inside a shop in the Batamaloo area of Srinagar city, traders said.
They said that burglars entered a shop selling dry fruits, decorations and other disposable items and ransacked it.
The shopkeeper Shahid Rasheed Bangroo found dry fruits and other items at 6's and 7's when he opened up the shop on Thursday morning.
"We have informed the police and hope the matter will be investigated," the shopkeepers said.
It is not clear whether burglars have looted anything from the shop or not. knt