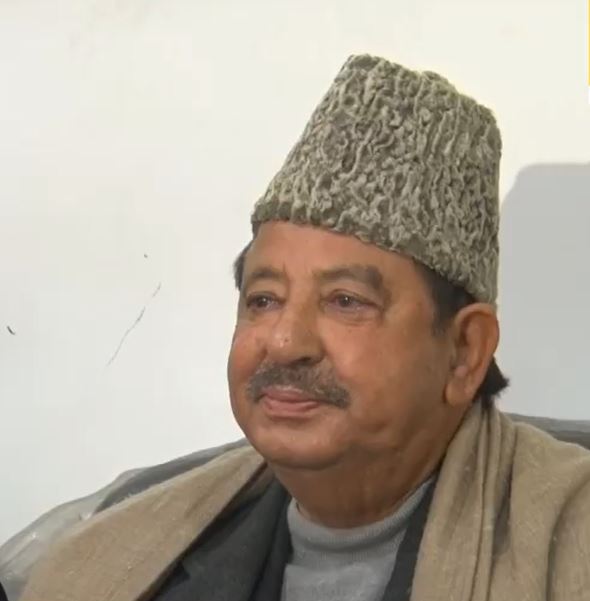 Srinagar, Aug 31: Several congress leaders including former JKPCC president and former Minister Peerzada Muhammad Sayeed on Wednesday resigned from basic membership of congress to support Gh Nabi Azad.
Those who resigned from the part include Peerzada Mohammad Sayeed, Muhammad Muzzafar Parry former MLC and senior vice president, Ab Gani khan district president Srinagar, Shafiq shabnam JKPCC secretary, Saira Shameem, Gulzar Ahmad Sheikh, Syed Parvaiz Hilal, Khurshid Ahmad, Adv Rafi Sogami, G M Rafiqi , Farooq Ahmad Khan, Sheikh Gh Hasan, Gh Mohidin Chopan and others.
While talking to reporters in Srinagar, Sayeed said that there is no other option before congress leaders other than to quit party as elections aren't being done democratically in congress party.
He said that they are born Congress men and its ideology is in their hearts but current condition of the party has left no option other than to quit it before them.
"We are extending our support to Ghulam Nabi Azad as he is a tall leader and we are hopeful that he will take out J&K out of this mess," he said, adding that "J&K congress was in power in 22 states but at present it is in power in Rajasthan only and you can understand condition of party right now."
He said that BJP was only making fake promises with people of J&K and nothing is being done on ground and we are hopeful that elections will be conducted in J&K soon so that people can give chance to Ghulam Nabi Azad to get out of this mess, Sayeed said.kno