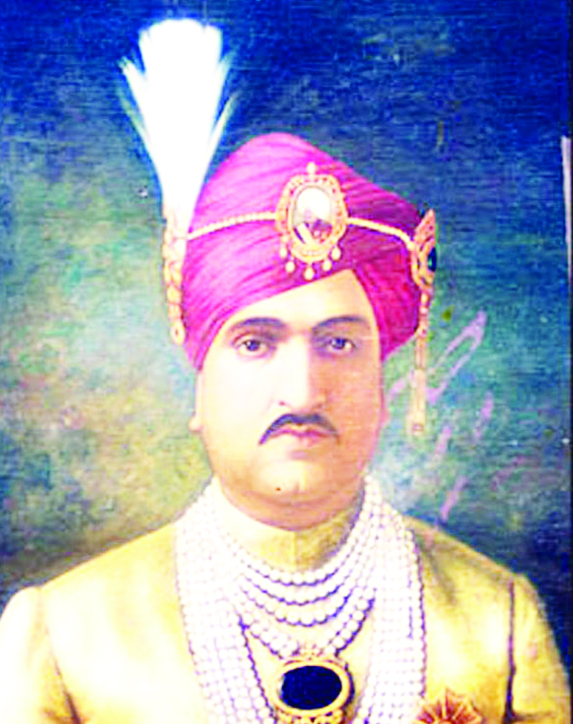 Jammu, Aug 29: Demand for holiday on the eve of birth anniversary of Maharaja Hari Singh is gathering pace with an indefinite agitation of Yuva Rajput Sabha going on in Jammu.
The agitation for demand of holiday is being led by Yuva Rajput Sabha (YRS) headed by prominent Rajput activists of Jammu.
"This is not an agitation of Rajputs in Jammu but a demand of every single Dogra who include people from Hindu, Muslim, Sikh and Christian community and from all castes of these religions," President of Yuva Rajput Sabha in Jammu.
He said that now their agitation is getting support from different organisations of Jammu and this is swelling with each passing day. "This can snowball into a major controversy for which only and only J&K LG administration will be responsible which is ignoring their genuine demand of the people of Jammu," he said.
"Maharaja Hari Singh is the man who did all good things in Jammu and Kashmir and brought a reforms in education, banking sector and he is the one behind accession of J&K with India but present Government earlier supported for holiday on birth anniversary of Maharaja Hari Singh on Sept 23 and now is back tracking."
Meanwhile, a peaceful protest demonstration was held in Katra town of Reasi with protesters raising demand for holiday on September 23 while as similar peaceful protest call has been given by some organisations in Udhampu. kno