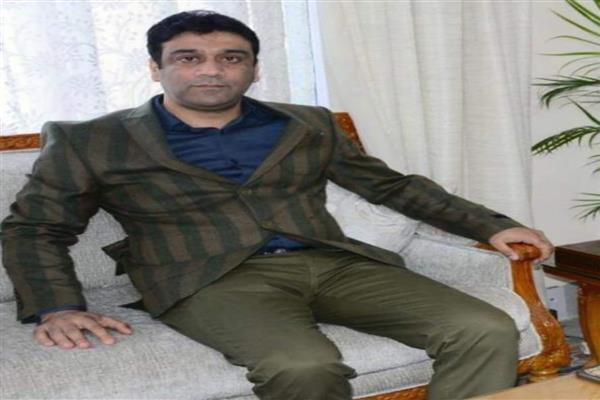 Srinagar, Aug 29: Former MLA and prominent leader of Apni Party Shoiab Nabi Lone on Monday threw his weight behind former CM Ghulam Nabi Azad.                                                        
In a letter, Shoiab said that he along with his delegates and colleagues extends his full support to Ghulam Nabi Azad and assures him that they will fully honour his every decision.                    
In 2020, Shoiab, a former MLA, had lost DDC by-election from his native area to Irfan Hafiz Lone, a lawyer and TV panelist.                                                   
A senior leader of Apni Party said that Shoiab wanted to fight from Baramulla Assembly segment but the party made it clear to him that they have decided to field Javaid Baig from there.
Shoiab's native village Nowpora was part of the erstwhile Sangrama assembly but post- delimitation it falls in Baramulla segment.                      
Shoaib is the first prominent leader from Apni Party to join Azad- led camp, which has so far seen only entry of political leaders from Congress. So far no major leader from NC, PC, PDP and BJP has joined Azad- led camp.kno