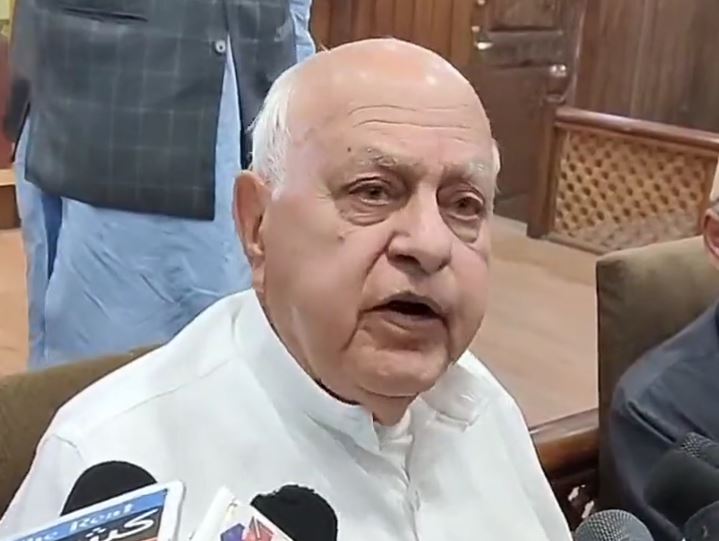 Srinagar, Aug 25: National Conference President and former Chief Minister Farooq Abdullah Thursday said that people's Alliance for Gupkar Declaration (PAGD), formed to fight against the revocation of the erstwhile state's special status is still intact and its will always remain so.
Speaking to media persons here in Srinagar, he said that the office of the PAGD will be never closed.
"A democratic party can pass any resolution but final decision will be taken only after elections are announced in Jammu and Kashmir," he said.
"Final decision regarding the things will be taken only after elections are announced and depends upon the situation. As of now no one can say anything," he said.
National Conference, which joined hands with arch-rival Jammu and Kashmir Peoples Democratic Party (PDP) to set up the PAGD as main parties said it will contest the next assembly elections on its own.
It denounced "unfair treatment" which it claims the party has been subjected to in the People's Alliance for Gupkar Declaration. kns