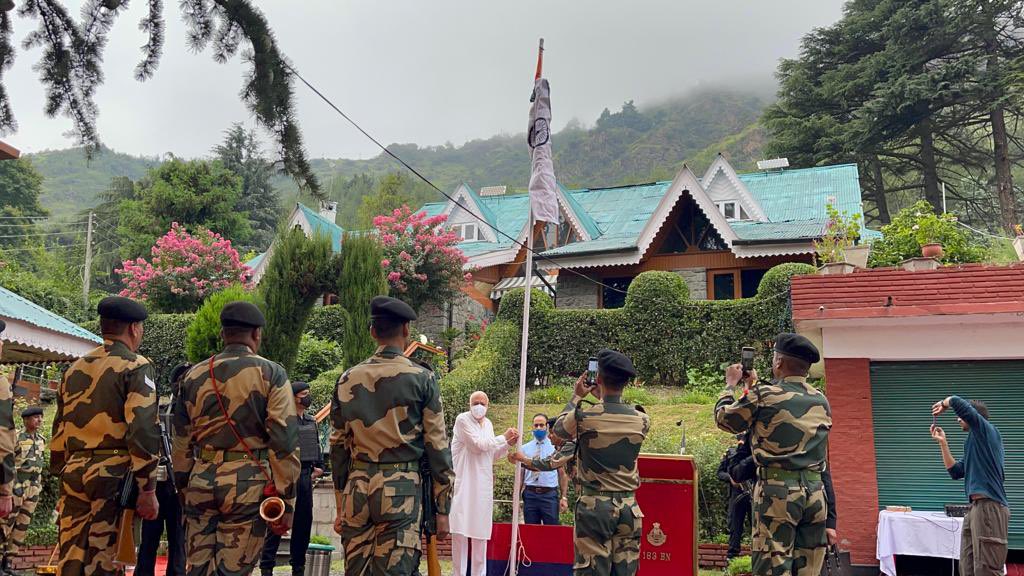 Srinagar, Aug 15:Jammu and Kashmir National Conference President Farooq Abdullah on Monday said that even after independence, the nation has to be always ready to any new challenges.
The NC Chief while addressing the 76th Independence Day function at his Gupkar residence where he unfurled the national flag, says that even after independence, the country has to be always alert and ready to deal with any situation. "We have to live in brotherhood as the country belongs to all of us whether we are Hindus, Muslims or Sikh," he said.
He has further said that as long as we have brotherhood in this country it will progress which is very important. He asked the security personnel to work hard and save this country from the enemies.
"All people have sacrificed for the freedom of the country and to expel the British was not easy task because their ruled here for two hundred years and they did a lot of oppression during that time but still the people of India never gave up and continued to fight," he said.
"It was very difficult to keep the country united after independence and there were also days when there was no food for the country but today, after 75 years, see for yourself how much the country has progressed," he said.