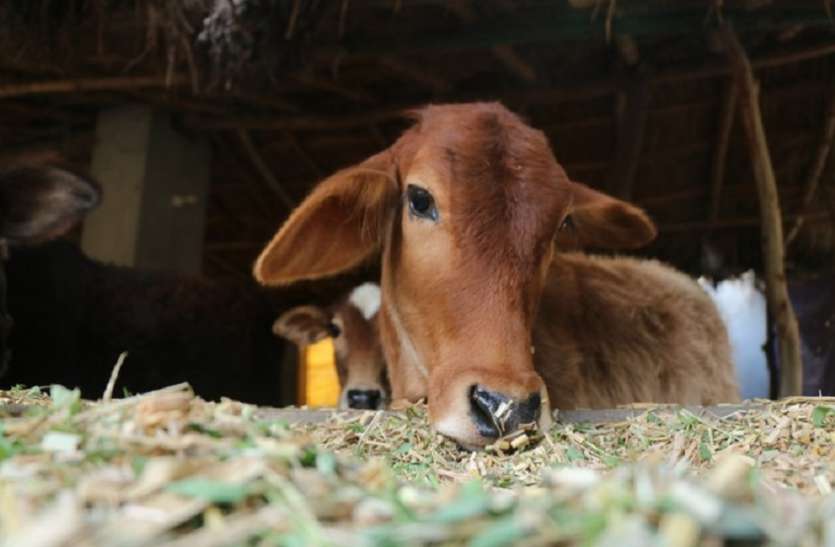 Jammu, Aug 10: A rare outbreak of skin disease among dairy animals from various districts of the Jammu division has been diagnosed.
Experts said that the major symptoms of the disease include multiple nodules all over the body, swelling of limbs and lymph nodes, fever, lameness, decreased milk production, discharges from the eyes and nose, edema, pneumonia, and abortion in pregnant animals.
The clinical signs resemble lumpy skin disease which is an infectious viral disease caused by the Capripox virus of Poxviridae family. The virus spreads from animal to animal through vectors like mosquitos, ticks, flies etc.
These vectors bite the infected animals and then transmit the disease to healthy animals.
Initially, similar symptoms were observed among crossbred cattle from Bishnah of Jammu in the month of May, 2022.
However, with the onset of monsoon and increase in the population of vectors, rapid spread in an outbreak form observed these days in many districts of the Jammu division like Jammu, Reasi, Poonch, Samba, and Kathua.
The disease generally affects around 20-30% of animals with a death rate of 1-5%.
The disease has been reported in various states of India like Punjab, Rajasthan, Gujarat etc.
In Jammu, the disease is yet to be confirmed by the national referral laboratory (ICAR-NIHSAD), Bhopal.
Quick response team of SKUAST-Jammu under the able guidance and instruction of Vice-Chancellor, SKUAST-Jammu Prof. J.P. Sharma has visited many disease-affected areas and prescribed treatment along with preventive measures.
Besides that, various Gaushalas which are provided regular health service by the team of expert scientists from the Faculty of Veterinary Sciences & A.H, SKUAST-Jammu has passed instructions about the adoption of preventive measures for control of the recent outbreak.
Farmers are advised to get their unaffected animals vaccinated using the Goat pox vaccine.  University has prepared pamphlets in the Hindi language to create awareness among farmers which are being shared through hard and soft copy on social media platforms like WhatsApp etc.
A large number of dairy farmers are approaching university clinics for consultancy and treatment of such suspected cases of Lumpy Skin Disease and are being prescribed the treatment.
Meanwhile, dairy farmers are advised to restrict the movement of animals to different places as it can further spread disease to other areas.
Such infected animals should be isolated within the premises and treated at home under the supervision of qualified Veterinarians.
Farmers are advised to adopt vector (flies, mosquitoes and ticks) control measures in and around the sheds of animals and vaccinate healthy livestock. Homeopathic medicine i.e., variolinum (30X) is also recommended for the treatment and prevention of the disease. kno