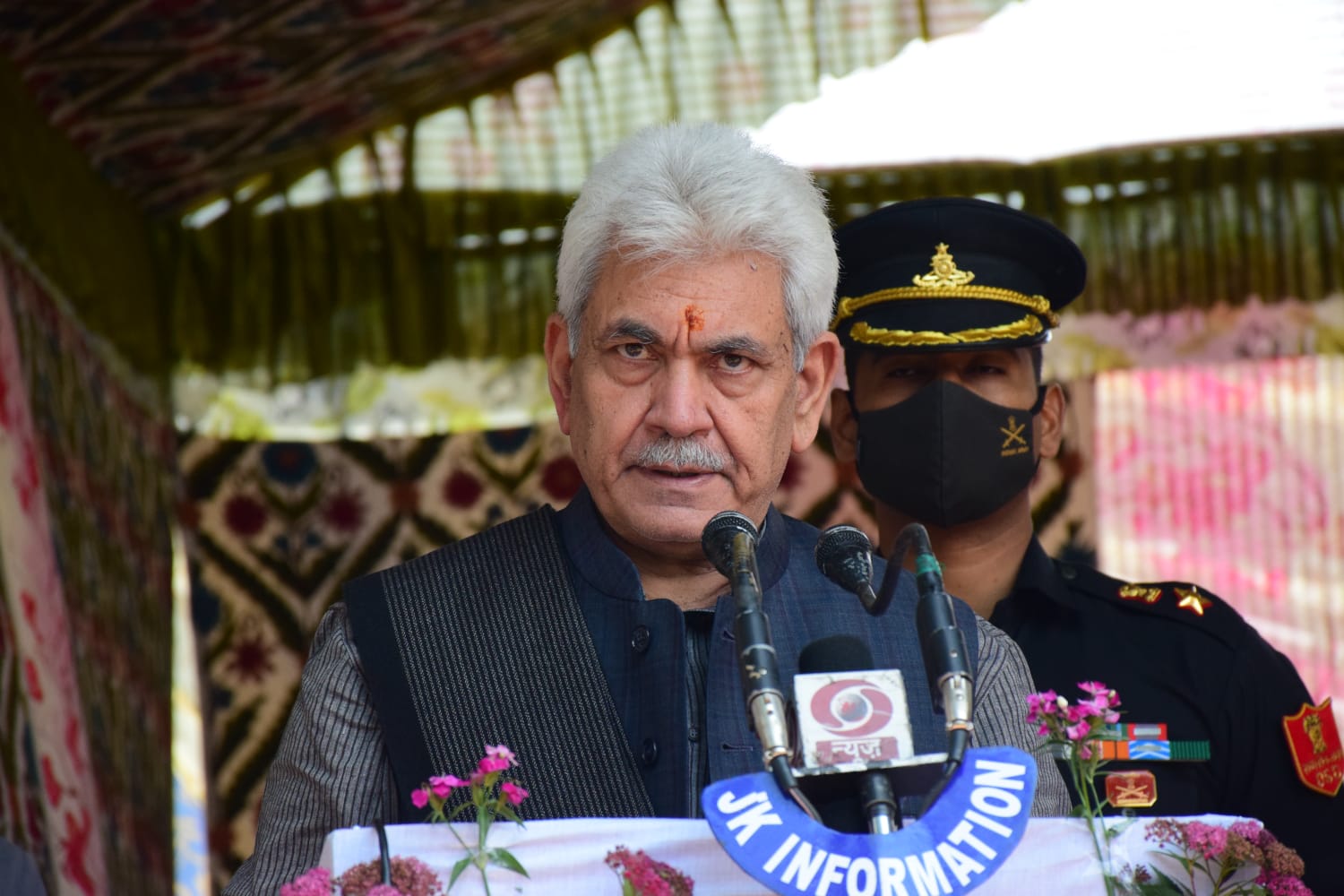 Srinagar, Aug 10: Jammu and Kashmir's Lieutenant Governor of Jammu and Kashmir Manoj Sinha Wednesday said any change and improvement in students' scientific temperament is dependent on 'teachers enhancing and honing their skills'.
Sinha said this during an event held at SKICC. He said that the mentorship programme in schools will bring the change.
"In a society teachers and students have more respect and I believe that the Mentorship programme in schools will bring the revolutionary change that will help in understanding the capability of students and will bring the changes among the teachers," Sinha said.
He further said, "As long as the change won't come among the teachers, it won't be reflected in the students that is why the Mentorship programme will be a two way instead of one way."
Sinha said, "Earlier I have said that four things needs to be taken seriously that includes access, equity, quality and outcome. These objectives needs to be taken very seriously to develop the scientific temper among the students."
He said that the data that will be collected from the mentorship programme so that it will be feed in centralized data.
"In future whatever will be necessary whether it is to improve the strengthen the institutions or methods of teaching practices, there would be a need of appropriate data system," LG said.kno