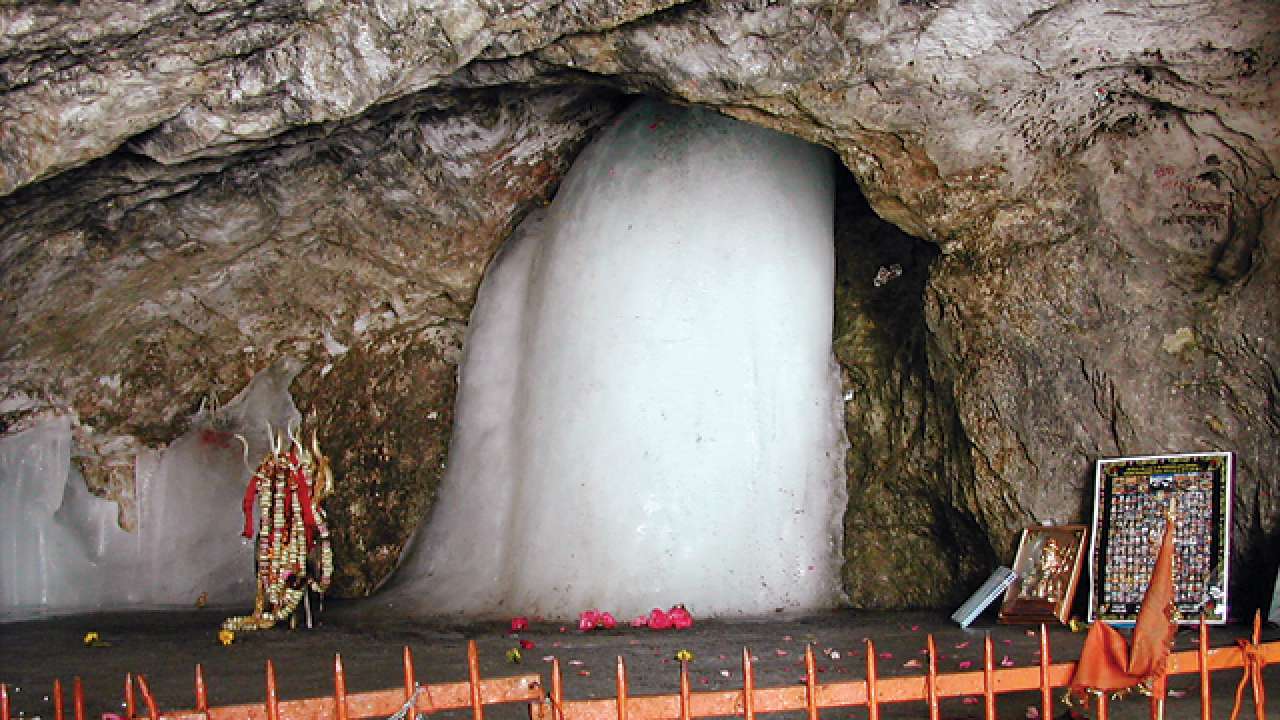 Srinagar, Aug 8: Special prayers were performed as the Chhari Mubarak, holy silver mace of Lord Shiva was taken to Pahalgam for 'Bhoomi Pujan' and 'Dhawajarohan' ceremonies on the auspicious occasion of Ashad-Purnima (Guru-Purnima) on Monday.
Custodian of the holy mace, Mahant Deependra Giri, said as per the age-old tradition, rituals namely 'bhoomi pujan', 'navgrah pujan' and 'dhawajarohan' connected with the commencement of annual 'Chhari Mubarak Swami Amarnathji Yatra' was performed at Pahalgam.
He said that the Mace is carried to several Valley-based temples for pooja before the commencement of its journey to the cave shrine.
Following it was taken to pahalgam, the custodian of the holy Mace says that the natives of Pahalgam have always helped and supported them in Amaranath pilgrimage management.
He urged the government to make all the necessary arrangements and take the appropriate preventive measures for the safety and security of the pilgrims next year as well.
Terming cloudburst incident as unfortunate, Giri said a special prayer will be offered at Holy cave for those who have lost their lives.
Notably, Mahant Deependra Giri had met Lieutenant Governor Manoj Sinha at Raj Bhawan, Srinagar on July 1 and apprised him of the details of the Chhari Mubarak Swami Amarnath Ji pilgrimage.kns