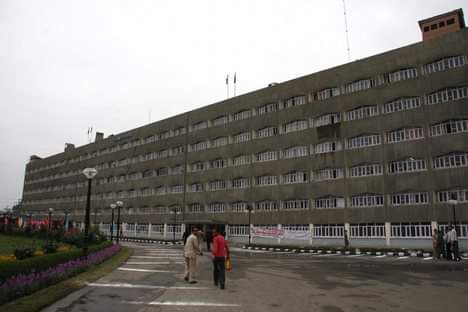 Srinagar, Aug 04: Jammu and Kashmir Government is mulling to implement Administrative Management System (AMS) for all government employees and all heads of department have been directed to initiate process of authentication to be completed within a month.
"In order to provide a generic, product based solution for better management of personnel through electronic service record which includes e Service Book, Personnel Information System, Integration with PFMS for salary GPF, retirement benefits and others, transfers, promotions, vigilance status, PRS etc., Government is intending to implement 'Administrative Management System' (AMS) for all Government Employees in the Union Territory of Jammu and Kashmir." reads the government circular issued by Manoj Kumar Dwivedi, Principal Secretary to the government.
It states that to initiate the process of implementation of the system, the developers have impressed for having customized data available for uploading on the system through the concerned Drawing and Disbursing Officer (DDO). "The customization of data shall begin with scanning of Service Books after verification of initial appointment orders of the employees by the respective DDOS to have authenticated scanned copies of Service Books ready for transition towards e Service Books," the order states
It further reads that accordingly, all Administrative Departments, Heads of Department and concerned Drawing and Disbursing Officers (DDO) are hereby enjoined to initiate the process of authentication of initial appointment orders of all Government employees which shall be followed with scanning of Service Books.
"The authenticated and good quality scanned Service Books (pdf form) shall be kept ready for uploading on the Administrative Management System (AMS) as and when notified. The process shall preferably be completed within 30 days. All the Administrative Departments shall share weekly progress reports in this regard with General Administration Department for information of Competent Authority," the order reads.