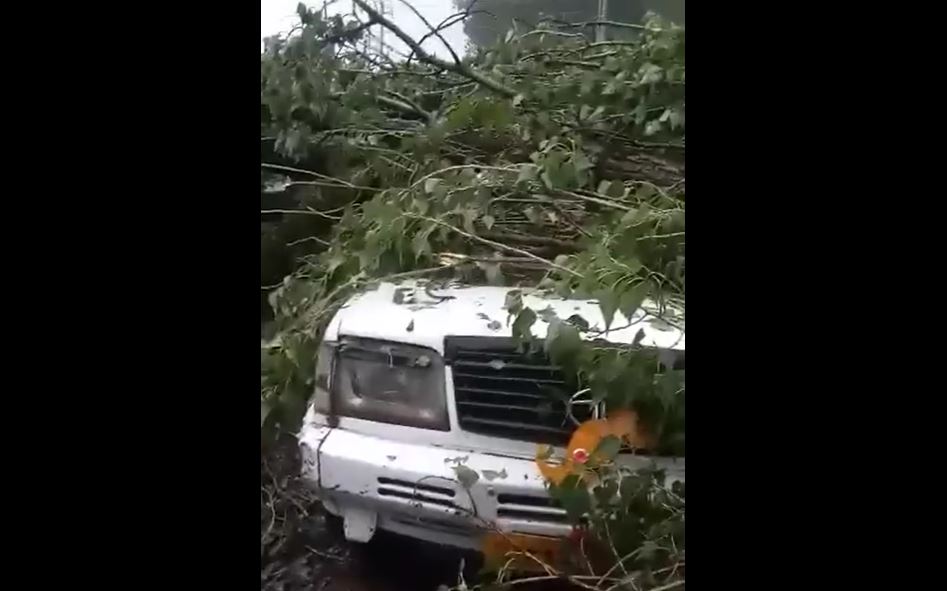 Srinagar, July 27: Two persons were critically injured when a poplar tree fell, amid heavy rains, on a load carrier near degree college Bemina Srinagar on Wednesday.
Official sources said that there was heavy spurt of rains this later afternoon, leading to the falling of a poplar tree.
A load carrier (JK13B-5083) came under it as result of which two persons suffered critical injuries. Both the injured were shifted to hospital, a police officer confirmed.
Also, sources said that road was blocked due to the falling of the poplar tree on the busy road.