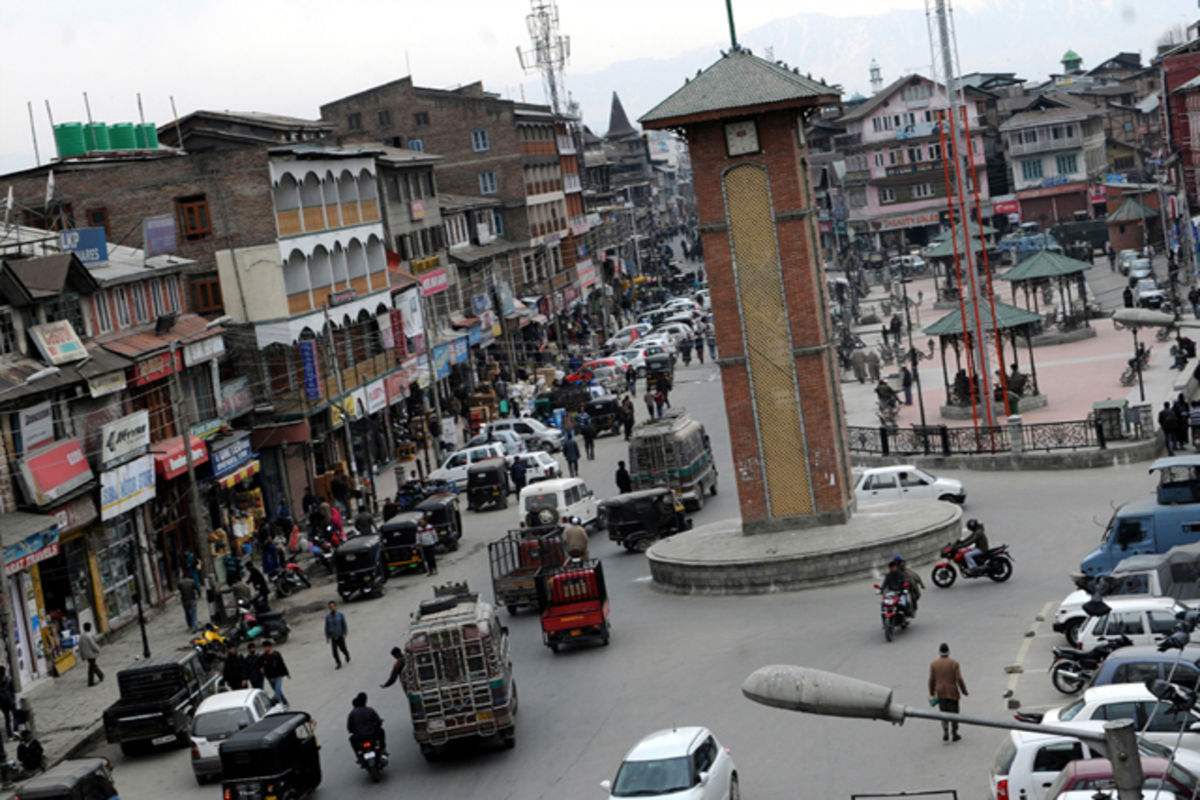 Srinagar, Jul 23: In a first, Union Minister Simriti Irani will flag off Tiranga rally of at least 300 bikers from famous clock tower (Ghanta Ghar) Srinagar on July 25 that will culminate on July 26 at Kargil War Memorial to mark the Vijay Diwas.
Reliable sources in the BJP said  Irani will flag off the Tiranga rally in presence of All India Youth BJP Presidents and General Secretaries of BJP besides National  General Secretary BJP Tarun Chug and BJP JK General Secretary and incharge JK affairs Sunil Sharma. Other leaders will also be present on the occasion.
Sources said this will be the first time that any top BJP leader will flag off such a huge rally from Srinagar's Lal Chowk to Kargil. " Irani will also address the bikers at 11 am on July 25," sources in BJP said.
July 5 BJP's Tiranga Rally at Lal Chowk Srinagar: Six committees constituted to finalise arrangements
 With stage set for the mega Bike rally of BJP on July 25 at historic Ghanta Ghar (clock tower) at Lal Chowk Srinagar, BJP JK unit has constituted six committees to finalise the arrangements for the smooth conduct of the rally.
BJP leader, Altaf Thakur led committee will oversee overall publicity arrangements, while as Arif Raja led panel will look after venue arrangements. Similarly, Er Aijaz Hussain, the DDC member for Khonmoh and Member for Haj Committee of India led committee will oversee bike management during Tiranga rally where Union Minister Simriti Irani will flag off the rally. As per BJP leaders, Anwar Khan will see Transport management while as Manzoor Bhat has been tasked to look after media management on the occasion. All these committees have been strictly advised to ensure smooth conduct of the Tiranga Rally in which at least 300 bikers will participate.
This is the first ever Bike rally of BJP that will be flagged off from Historic Lal Chowk on July 25 that will reach Kargil War Memorial on the next day on the occasion of Kargil Vijay Diwas. Top BJP leaders including party's National General Secretary Tarun Chug, All India level BJP youth presidents and general secretaries, J&K BJP chief Ravinder Sharma besides a series of leaders from BJP and its youth will remain present on the occasion, which is first of its kind.kno