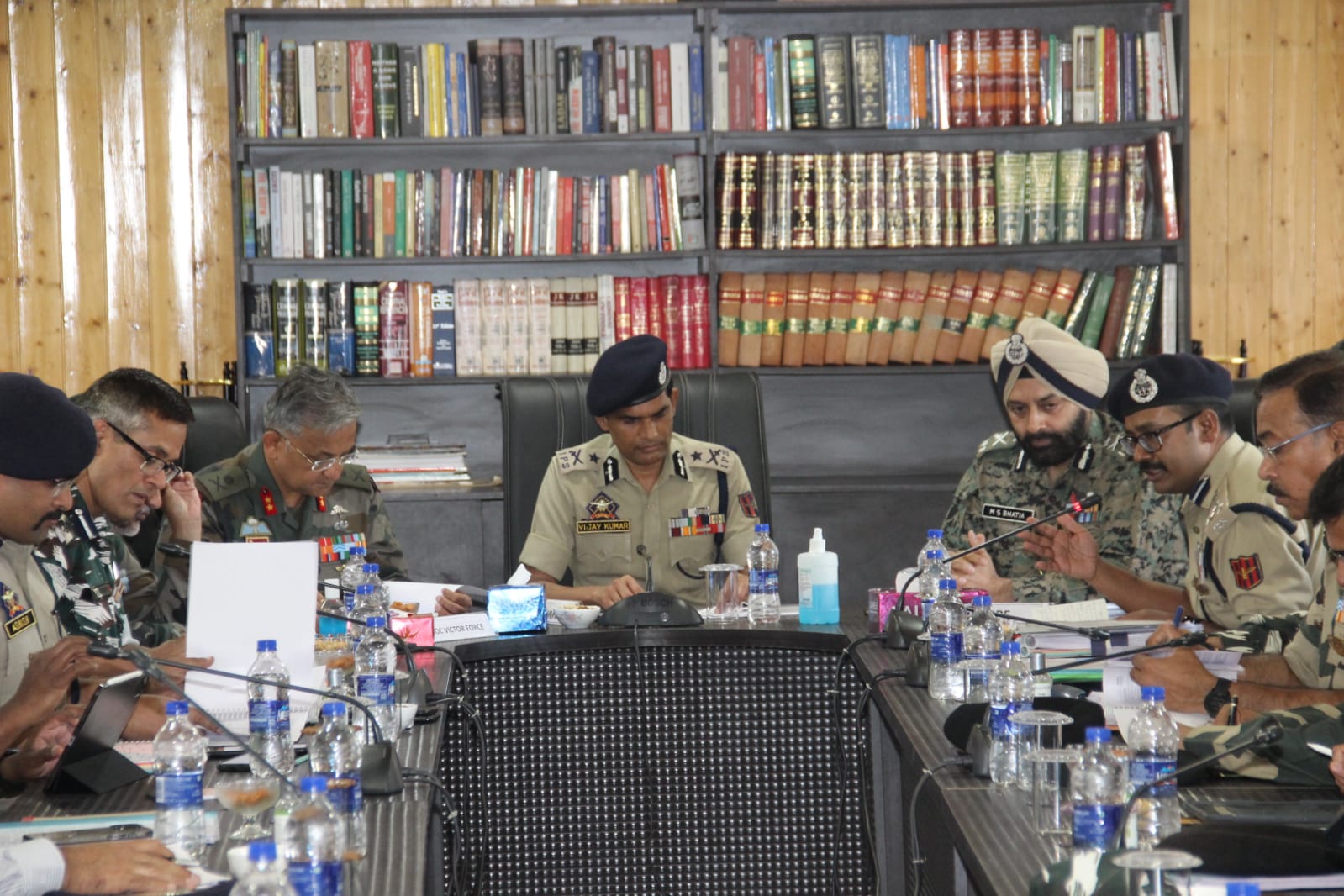 Srinagar, June 27: Three days ahead of the start of annual Amarmath Yatra, Inspector General of Police Kashmir (IGP) Vijay Kumar held a final security meeting, reviewing "real threats and counter measures."
Official said  that IGP Kashmir held final security review meeting related to annual pilgrimage to cave shrine in south Kashmir's district of Anantnag.
GOC Victor Force, IG CRPF, DIsG of BSF, ITBP, CRPF and police besides all districts SSsP and COs of south Kashmir attended the meeting.
"Real threats and counter measures being taken by police and SFs were reviewed," a senior officer said.