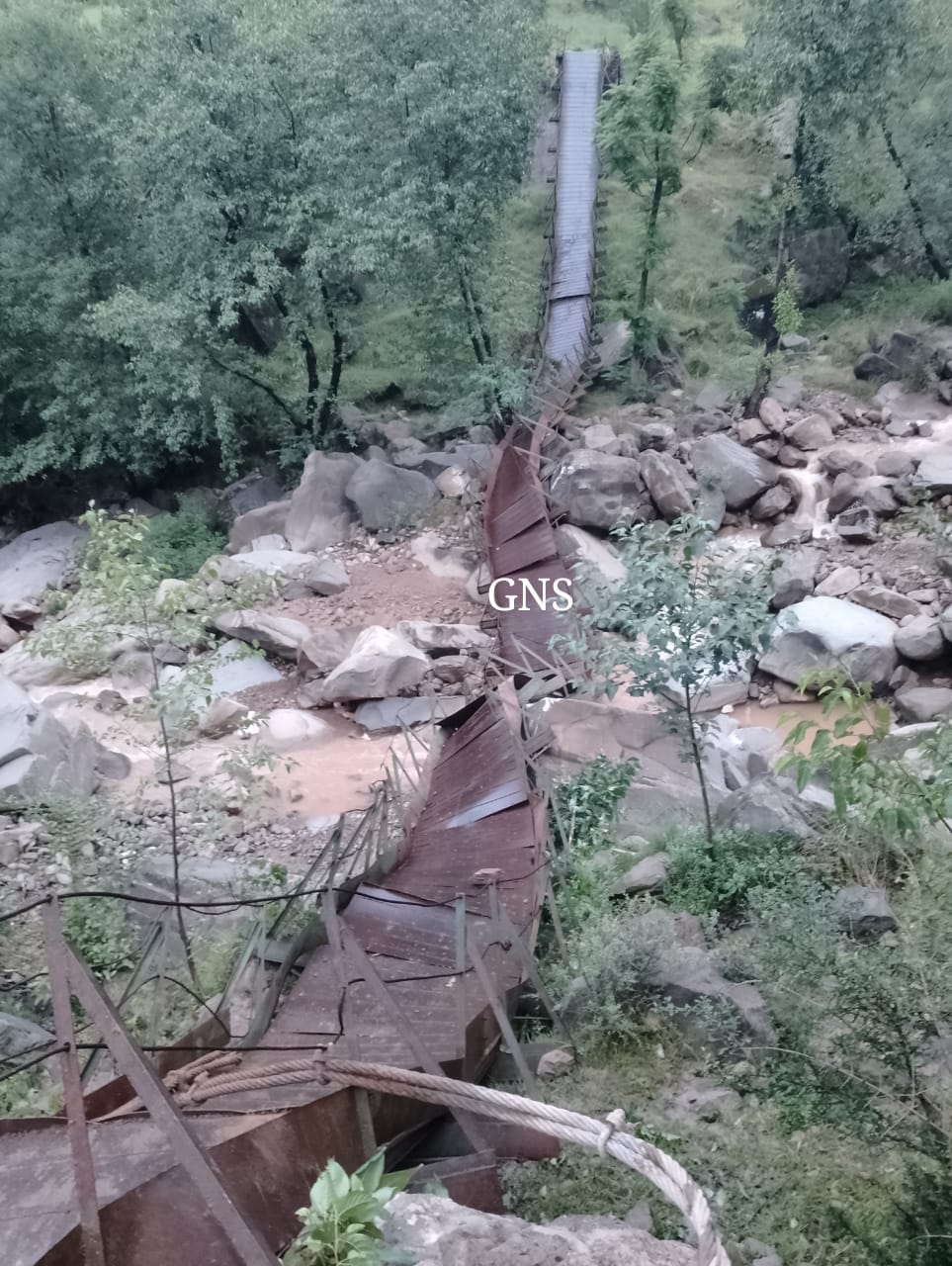 Poonch, Jun 20: A long iron-suspension footbridge over a nallah was damaged due to strong winds amid heavy rains in Mendhar area of Poonch, snapping pedestrian connectivity for hundreds of villagers on the either side of the rivulet.
According to reports, the footbridge between Sandote and Dhargloon in Mendhar fell down due to the strong winds and heavy rains last evening.
The locals said that due to damage to the bridge, there is no safe passage for hundreds of villagers living on either side of the nallah. They urged local administration to repair the bridge immediately to restore the safe pedestrian connectivity.
"We request the Deputy Commissioner Poonch and other concerned officers to get the footbridge in place immediately so that people are not subjected to take dangerous routes to reach their respective destination," the locals said.gns