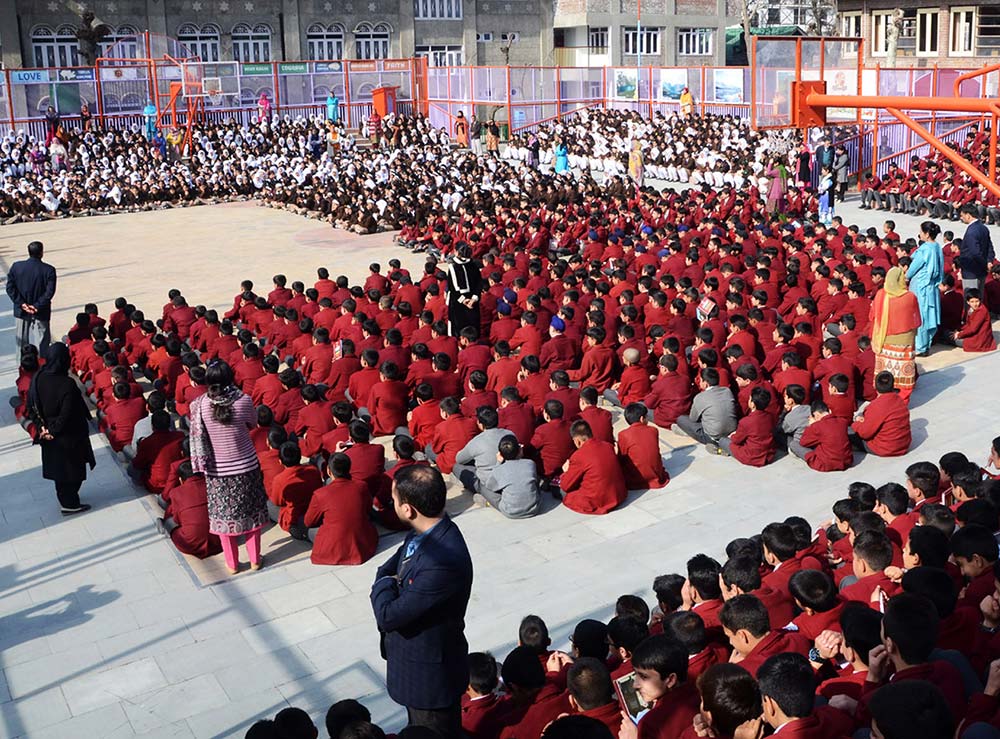 Srinagar, Jun 08: Authorities on Wednesday ordered to observe 'two minute silence' in all schools of Jammu and Kashmir during the morning assembly on Thursday in observance of 10th day of Rajini Bala, a teacher who was shot dead by militants on May-31.
It has been learnt that Directors of School Education of Jammu and Kashmir regions have been asked to ensure two minutes silence in observance of 10th day of Bala.
In an important notice, Undersecretary to Government has said, "In view of 10th of the Martyr Rajini Bala, Teacher, a 'Two Minute Silence' shall be observed in all educational institutions in the morning assembly on 9th of June 2022 at 10.30 am."
"The photographs of the same shall be shared with the administrative department by 12 noon positively," it reads.
On May-31, a Hindu teacher was shot dead by militants at Gopalpora area of South Kashmir's Kulgam on Tuesday, police said.
A police official had said that militants fired at a female teacher from a close range outside the High School Gopalpora Kulgam, leaving her severely wounded.
"She was immediately shifted to district hospital Kulgam where doctors declared her brought dead. The teacher was shot in her head," the official said. The slain was identified as 36-year-old Rajni Bala, a teacher by profession from Badheri area of Samba district of Jammu.kno