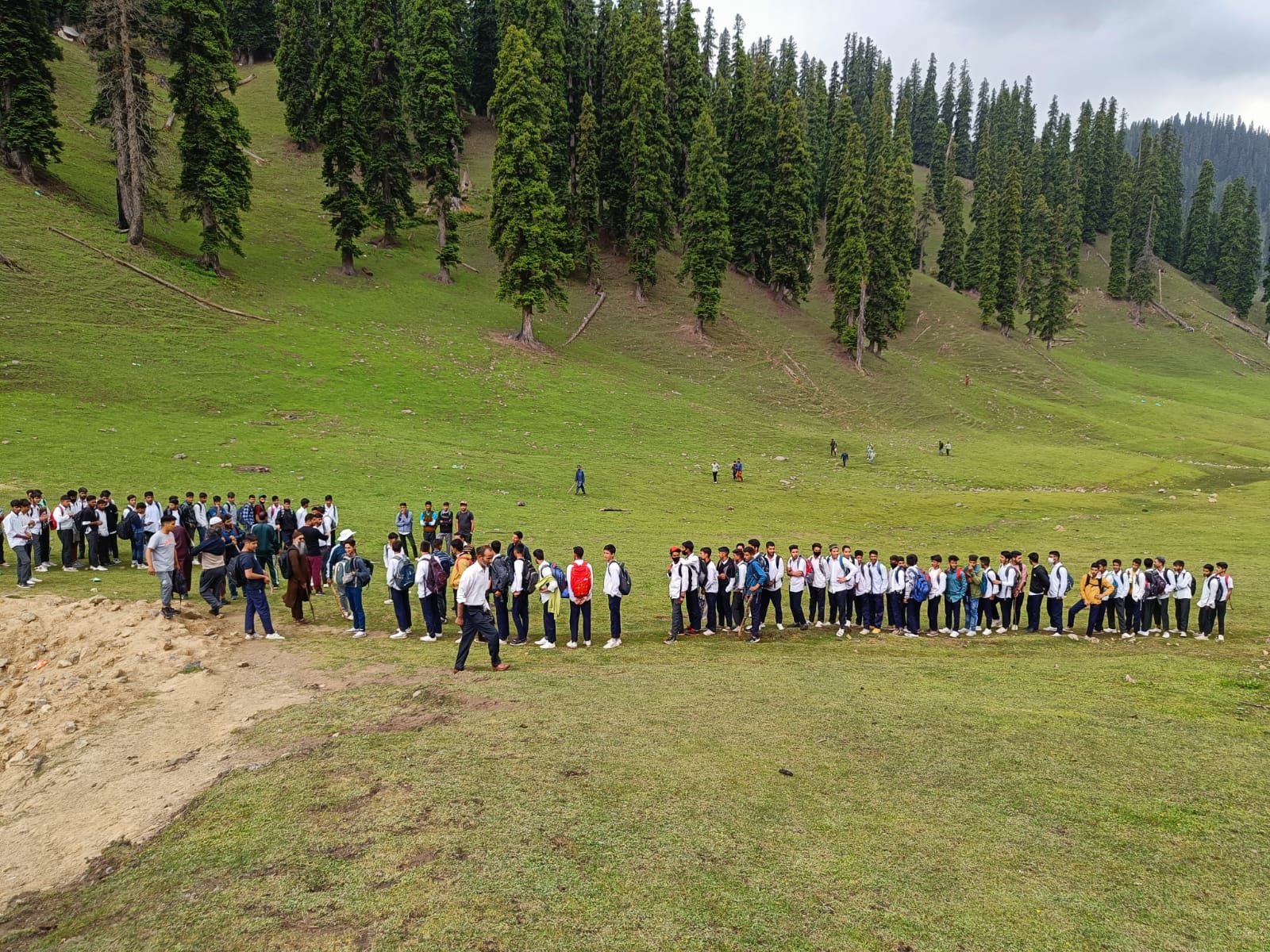 Kupwara, Jun 04: In a first for the comfort of tourists, the tourism department has pitched multiple modernized tents for night accommodation at Bungus Valley in north Kashmir's Kupwara. 
Officials said  that the Bungus valley with lush green meadows and majestic mountains where arrangements have been made for night stay of tourists as the authorities have installed multiple modernized tents. "Tourists should come and explore this beautiful valley," they said.
The officials further said that at least 50 tourists can stay in the night there with all the facilities available while much concerted efforts are being made to promote this valley which will give a boost to the region's economy.
"Many essential shops were also set up there by locals which have been given permission by the administration," they said, adding that the traditional excursions by school have been on the rise in this Valley for the past two weeks, reflecting the improving security situation in the region.
"Since the spot is far off, it is mandatory to have a security arrangement as well which has been set up already for hassle free movement of tourists," the officials said.
"We are feeling as if we are in heaven. People who want to experience real paradise should visit this beautiful valley," Meezan, a student said, adding that he came to this valley for the first time today with his school.
"Bungus has breathtaking beauty and a serene environment. It's an out-of-the-world feeling. "I have travelled all over India but this place is more beautiful. People are warm and friendly," said Arun Kumar, a tourist from delhi.
Masroor Ahmad, a visitor from srinagar has also recommended people visit bungus valley at least once in their lifetime.
The locals said that thousands of tourists who are being welcomed by them have been visiting the valley for the past few weeks. "We want tourists to visit this valley as much as possible which will benefit us a lot," Abdul Rouf, a local said, adding that the government should also pay more attention towards this place.
Meanwhile, another official said that further steps will be taken by the tourism department and administration in the near future to facilitate the tourists.kno