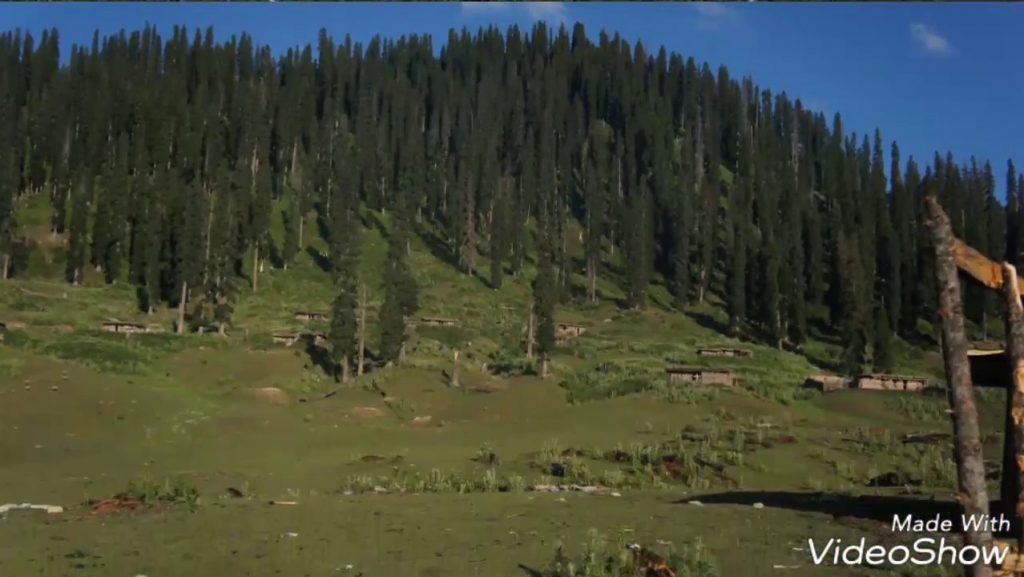 Srinagar, Jun 06: Once a meadow of death—Tosamaidan in Central Kashmir's Budgam district is all set to be the Valley's major eco-tourism destination.
The decision to convert Tosamaidan into a full-fledged eco-tourism comes at a time when Kashmir is witnessing record number of tourist arrivals.
Secretary Tourism J&K Sarmad Hafeez said that the Tourism department is working on putting in place basic facilities including shelters, hotels, lodges etc at Tosamaidan.
"All kinds of basic infrastructure is being put in place. We are planning to convert Tosamaidan as one of the best eco-tourism destinations of Kashmir," Hafeez said.
Tosmaidan was used by the army for many decades as a firing range.
Having earned the title of 'Meadow of Death', 60 people died due to the left-over unexploded shells while 250 were left disabled for lifetime.
The meadow was vacated by the army in 2014.
Tosamaidan is a magnificent alpine meadow at around 10,000 feet, surrounded by the Pir Panjal range of mountains and bound by dense forests.
It was long used as a pasture in the summer months by nomadic and pastoral communities such as the Gujjars, Bakarwals and Chopans.
Even the Moghuls, folklore says, would traverse this meadow to cross over to the valley of Poonch through the 13,000 feet Basmai Galli pass.
In 1964, the J&K government signed a lease allowing the army to use 69 square kilometres of the meadow as a firing range and for conducting artillery drills. It disregarded what this would mean for the people and the environment.
The annual melting of the snow around March-April that signals spring and movement of the pastoral communities towards the meadow's grazing slopes coincided with the beginning of the army's artillery exercises for the year.
Rocket launchers, grenades and mortar guns were used for practice firing from one mountain slope to another. Leaving the meadow littered with hundreds of unexploded devices.
In the picturesque village of Sita Haran, also in Khag block, which faces the mountain slopes and the verdant meadows, people speak of the many ways in which their communities bore the brunt of the unexploded shells but hail the Tourism department's announcement of converting the meadow into an eco-tourism destination.
Locals have hailed the government announcement of converting Tosamaidan as the eco-tourism destination.
"We demand first preference should be given to locals to serve the tourists at Tosaimadaan as we have suffered a lot. The families of those who lost lives should be hired as guides by the government so that they can earn their livelihood," said Ghulam Mohidudin, a resident of village Khag.kno