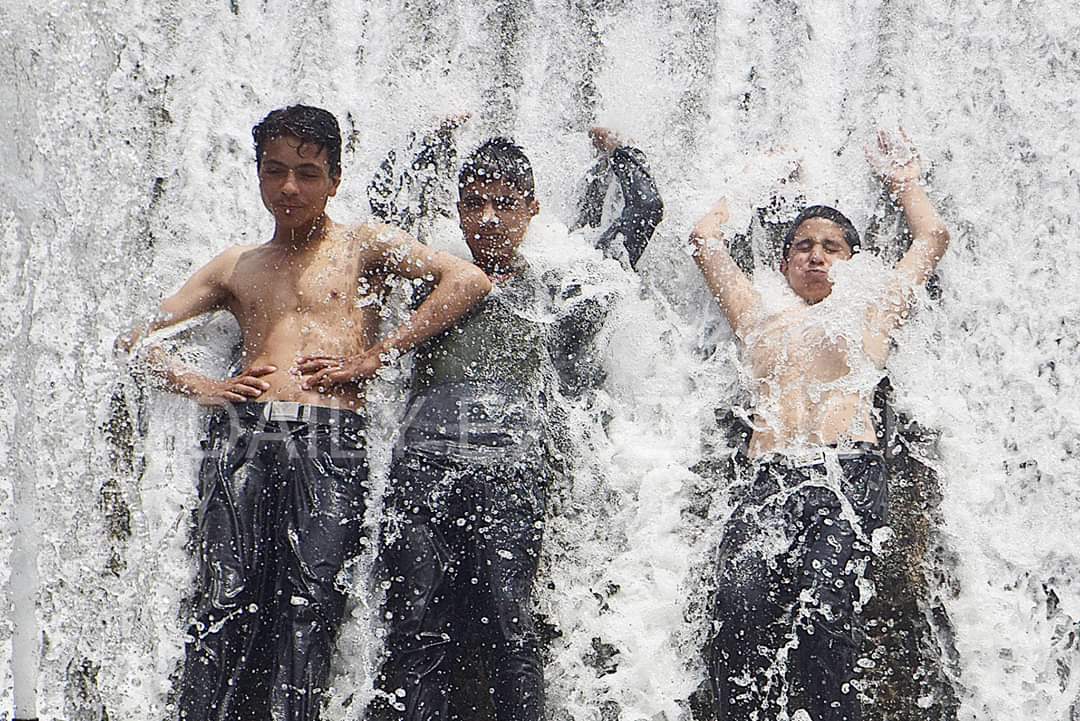 Srinagar, Jun 06: Jammu division as well as a few districts in Kashmir division including Srinagar, the summer capital of the Union Territory is reeling under heat wave as the maximum temperature touched above 30 degree Celsius on Monday.
According to the data, most of the areas in Jammu division witnessed above 40 degree Celsius temperature today.
As per the data, Jammu recorded 43.5 degree Celsius while Samba was hottest in the division where mercury settled at 44 degree Celsius. Reasi has recorded a maximum temperature of 42.9 degree Celsius today.
Bakore, Kathua areas of Jammu division recorded above 43 degree Celsius while Udhampur and Katra witnessed above 40 degree Celsius temperature today.
In Kashmir division, the data reveals that the heat wave prevailed in all the three districts of Central Kashmir including Srinagar, Budgam and Ganderbal where mercury settled at 31.4 degree Celsius, 30.9 degree Celsius and 30.9 degree Celsius respectively.
Kupwara in northern district and Khudhwani in South Kashmir's Anantnag district also reeled under heat wave as the temperature settled above 30 degree Celsius in both the places.
Director Meteorological department, Sonum Lotus said that the weather conditions would remain mostly dry in the next few days as there is no possibility of rainfall till June 10, 2022.
However, he said that in the evening hours, the light rains may occur at isolated places in J&K. kno