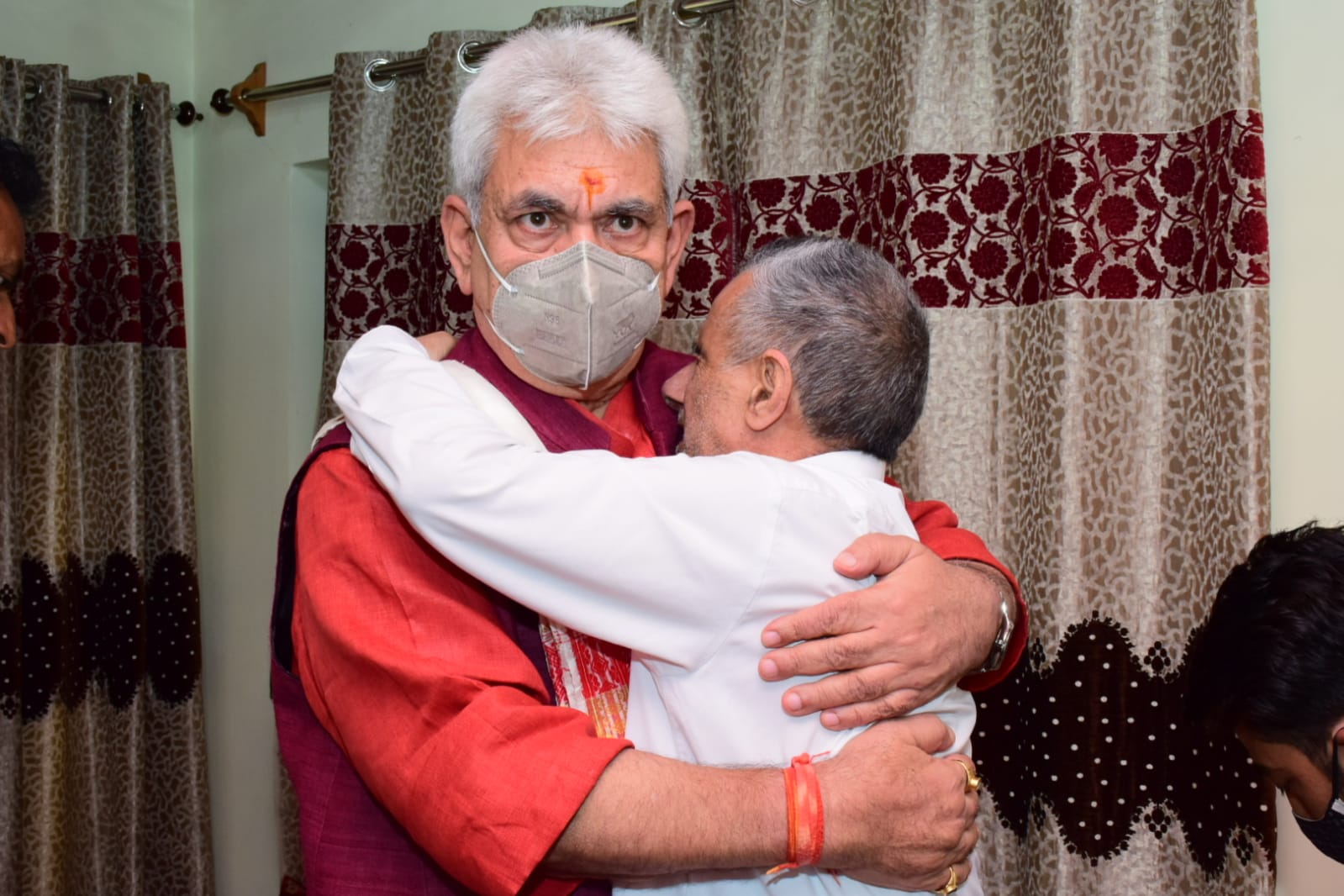 Srinagar 29 May: Lieutenant Governor of Jammu and Kashmir Manoj Sinha Sunday visited the residence of a slain cop, Saifullah Qadri, in Soura area of summer capital Srinagar.
Reports said that the LG Sinha visited the residence of the slain cop, who was killed by militants in an attack in Soura and leaving her daughter injured.
LG Sinha expressed his commiserations with parents and other family members of Qadri and prayed for his soul.
"Visited Soura, Srinagar to meet the injured daughter of JKP Martyr Saifullah Qadri, India's bravest cop. Wished a speedy recovery to her and assured the grieving family of every help and assistance," tweeted LG.