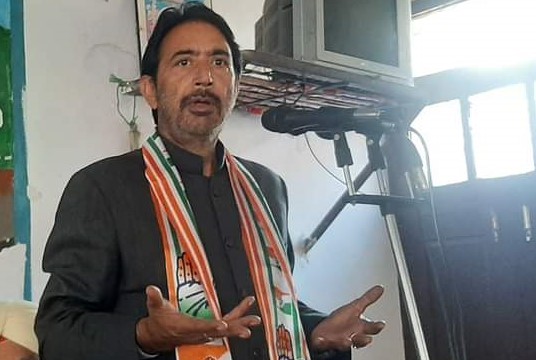 Srinagar , May 22 : Former minister and Ut Congress Chief, G A Mir on Sunday said that the BJP used Kashmiri pandits for political gains at every stage but failed them when it came to their safety and security.
Mir made the statement speaking to reporters at Vesu pandit colony in Anantnag district.
"Modi used the Kashmiri pandits always to get into power but always failed them. He never redressed the grievances of Kashmiri pandits , be it PM package employees, pandits living in other states or or non-migrants," Mir said.
He said that the claims of normalcy by the BJP has suffered a total puncture.
"When we were saying that people were not feeling secure they were taking it in a negative sense. But now the target killings of minorities are removing the curtain from everything," he said.
Minorities in valley, he said, are feeling so much insecure that their only slogan from Shiekhpora to Vessu to Mattan is that they should be relocated to safer places.
"These people are dedicated and contributing in various sectors with all the sincerity. They have suffered a lot. First they had to migrate and now are living away from their families. Their demand is genuine and we are with them. Their demand has to be fulfilled immediately," Mir said.kns