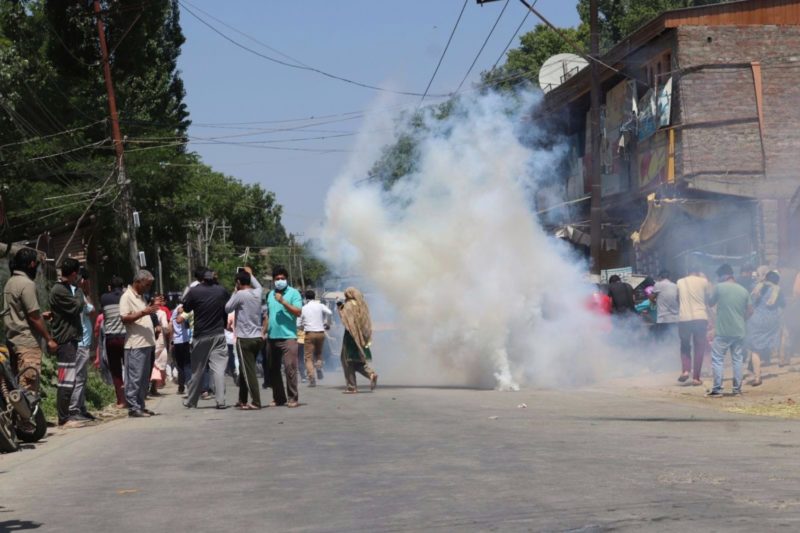 Srinagar, May 13: Police cane charged Pandit protesters for trying to block Srinagar-Airport road on Friday morning.
Reports said that scores of Kashmiri Pandits hit to roads in Sheikhpora Budgam and tried to proceed towards Airport road.
They were protesting against the killing of Pandit employee Rahul Bhat who was shot dead by militants yesterday in his office at Sheikhpora.
Protesters were demanding that LG Manoj Sinha should visit Shiekhpora. They tried to proceed towards Airport road to block it, however, police intercepted them and stopped the protesters to move ahead.
Eyewitnesses told news agency Kashmir News Trust that despite repeated requests when Pandits continued to proceed, blocking the traffic, police fired tear-smoke shells to disperse them. Several protesters were detained by the police. knt