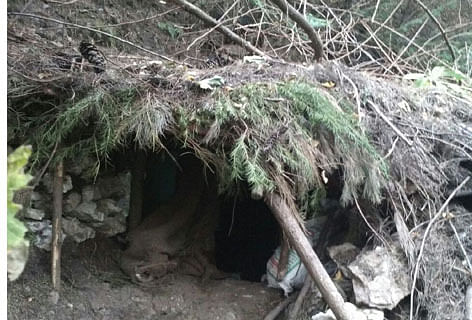 Poonch, May 9: A team of security forces Monday busted a hideout near DKG Surankote in Poonch district, officials said.
They said  that on a specific input a joint team of 48 RR and SOG Surankote launched a search operation at Pir Topa forest near DKG and busted a hideout in general forest area and recovered war like store besides other paraphernalia.
Divulging further details, the officials said that, "Hundred rounds of AK-47, 24 Duracell batteries, 2 torches, one pack of pain-killer medicine, condiment (salt, turmeric and coriander x 10 small packets), six pairs of shoes mix loafers/sports, three backpacks, six pairs of clothes, 2 waist belts and a utensil were recovered during the searches."
"After taking cognizance further investigations in the case have been initiated", they added.