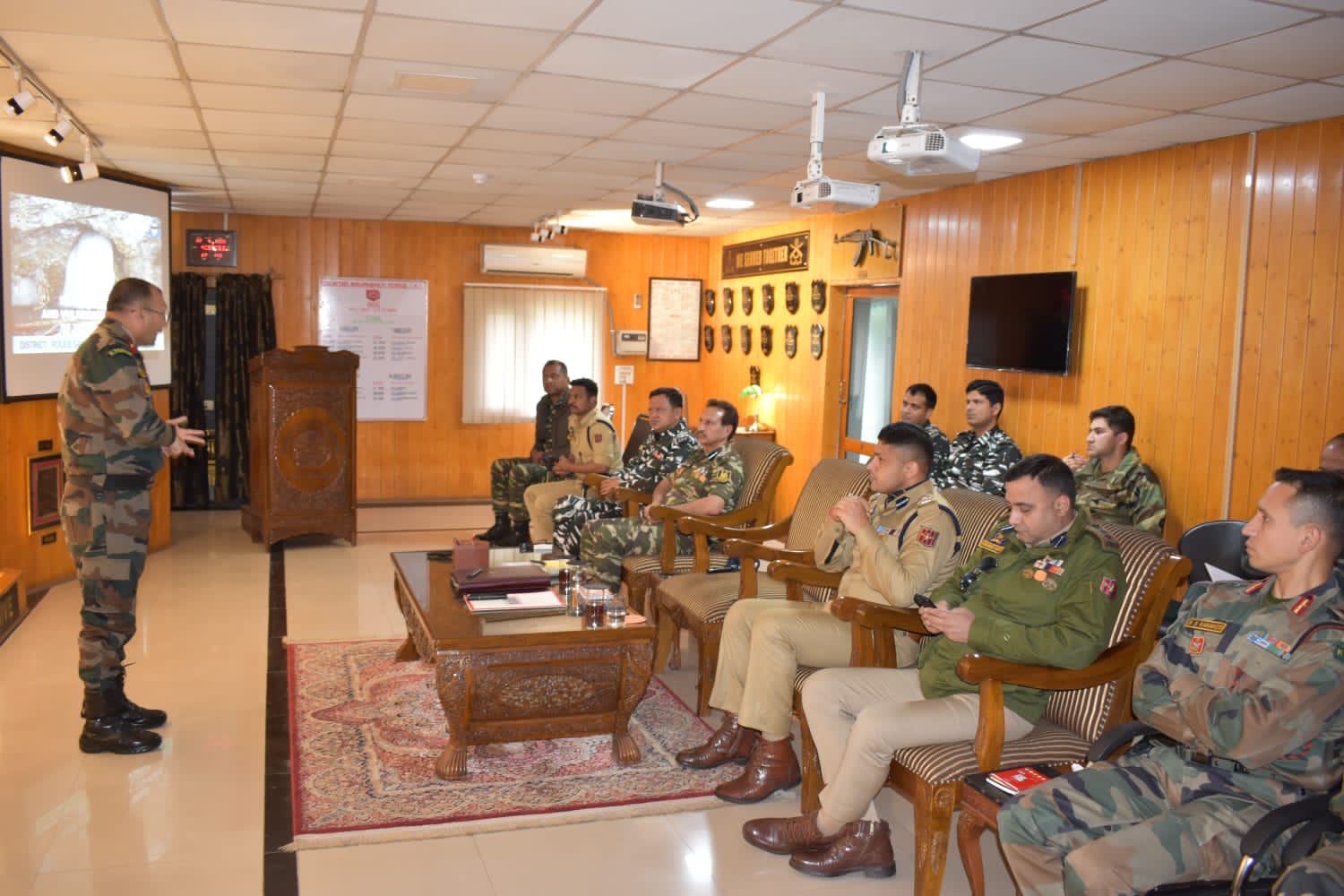 Srinagar, Apr 22: A joint security review meeting was held at 3 Sector Manasbal in which threadbare discussions were made regarding overall security arrangements to be adopted for upcoming Shri AmarnathJi Yatra (SANJY)-2022.
According to a statement, the meeting was attended by DIG CKR Sujit Kumar, Commander 03 Sec Brigadier Atul Rajput SM, DIG CRPF North Randeep Kr. Rana, SSP Ganderbal Nikhil Borkar, SSP Bandipora Mohammad Zaid, CO 34 RR Col RS Karakoti, CO 24 RR, Col DV Reddy SM, CO 115Bn CRPF Sushant Kumar Pradhan, CO 118Bn CRPF SS Yadav.
During the meeting, a detailed security review of all locations enroute including Transit camps, Base camps at Baltal and Domail were taken.
Senior officers also reviewed traffic management for smooth passage of Yatra convoys and availability of parking places. Disaster management plan was also reviewed.
Moreover, SSP Ganderbal Nikhil Borkar briefed in detail about security arrangements to be put in place on yatra route, Transit camps and base camps for smooth upcoming Yatra 2022 and he also highlighted various challenges and issues of concern.
Further, senior officers directed all the officers to maintain the highest level of alertness and ensure proper access control at transit and base camps. He also insisted on laying joint check posts for checking, frisking of all vehicles on Yatra route to "curb the evil designs of ANEs (Anti National elements)".