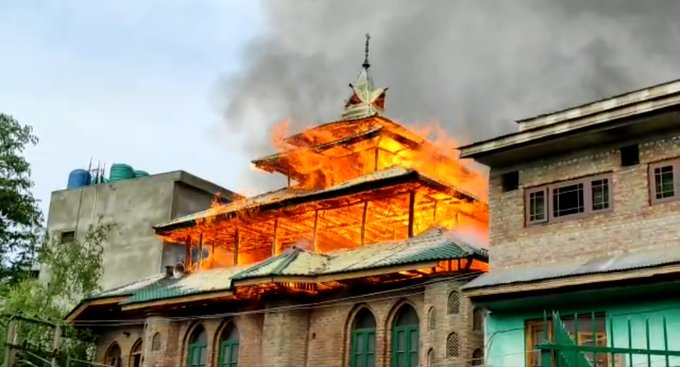 Srinagar, Apr 19: A Masjid and a few other structures were damaged in a massive blaze that broke out in Gojwara area of Srinagar area on Tuesday afternoon.
The fire broke out at almost 04:00 PM from Pir Masjid at Gojwara, which spread to the adjoining structures including Bhat Complex.
Divisional Officer F&ES Tasaduk Ahmad said that no loss of life or injury has been ascertained yet.
Locals while talking to KNO said that as downtown in Srinagar City is a very congested area; the fire incidents cause massive loss because of unavailability of fire stations in the area.
"We have public parks all around but we don't have any fire stations in such congested areas. We request administration to plan for some fire stations to avoid huge losses due to fire incidents," they said. kno