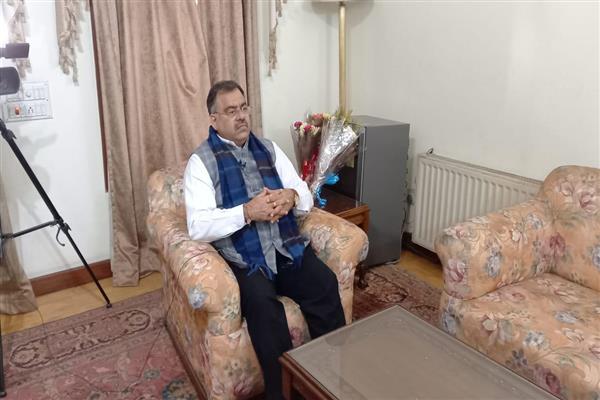 Chandigarh, Apr 15: BJP National General secretary and in charge of Jammu and Kashmir, Tarun Chugh on Friday said that criminals are being dealt with on the basis of crime not on the basis of religion and caste.
Chugh said that criminals irrespective of caste, religion and colour should be punished for their crime. "But I don't know why Mehbooba Mufti has special love for criminals and rioters," he said.
He said that BJP has a clear vision that is "Sab ka Sath, Sabh ka Vikas and Sab ka Vishwas", but some people are trying to create a communal wedge between the communities. "BJP has made it clear that they won't let communal harmony derail in the country," he said.
He also said that strict action is being taken against criminals and rioters and who are trying to give anything a communal color.
Hitting out at Mehbooba Mufti, Chugh said that those who offered the biryani to militants in Charar-i-Sharief and then gave them a safe passage, are questioning us (BJP) today about criminals.
"She is the one who dreams about Pakistan and China and says there will be no one left to carry Indian flag and now she is teaching us how to handle militancy," he said.