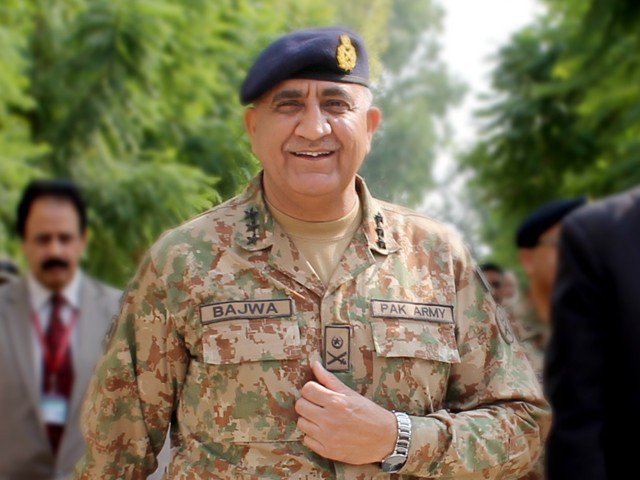 New Delhi: The Pakistan army is ready to discuss the four point formula to resolve the Kashmir issue with India, an article published in the Wire reported. 
According to the author of the article published in The Wire, Pravin Swahney, who is a noted defence expert and  editor of Force Magazine, Pakistan army chief General Qamar Javed Bajwa seems ready to resume talks on Kashmir with India, a process that was interrupted by General Pervez Musharraf's ouster in 2008.
"What's more, he is happy to do so under Musharraf's 'four-point formula', senior Pakistan Army officers told this author at the Islamabad Security Dialogue, which was held on April 1 and 2," Sawhney wrote in the article.
.
According to the article, on the first day of the conference, Moeed Yusuf, who was then the national security advisor, also told the author in an informal chat that the Musharraf formula could be the basis of bilateral interaction between India and Pakistan.
Four-point formula involves the following:
Demilitarization or phased withdrawal of troops
There will be no change of borders of Kashmir. However, people of Jammu & Kashmir will be allowed to move freely across the Line of Control.
Self-governance without independence
A joint supervision mechanism in Jammu and Kashmir involving India, Pakistan and Kashmir.
In his keynote address on April 2, General Bajwa said that he wanted good relations with India because  "Pakistan will benefit if we improve ties with India". Holding up the ceasefire agreement along the Line of Control (LoC) as evidence of Pakistan's sincerity, General Bajwa said that it has been peaceful since a year," the article reported.
When asked how he intended to realise his vision, General Bajwa said, "It is time [for India and Pakistan] to move on. Let us sit down and resolve our issues including Kashmir… We want development first," the news report said.
The article in the Wire reported that the two senior serving army officers told the author that Pakistan was willing to start the bilateral talks under the 'Musharraf formula', which was proposed to former Prime Minister Manmohan Singh.
"Just as India and China hope to resolve their border dispute peacefully, we should do the same with overall improvement in relations," one of the officers said as reported in the article.
"On my specific question on the revocation of Kashmir's special status, one of the officers said that the move did not matter to Pakistan since the country in any case did not recognise Article 370 of the Indian constitution. However, the reading down of Article 35A, which can lead to demographic changes in the Kashmir Valley, was a matter of concern, he said,".