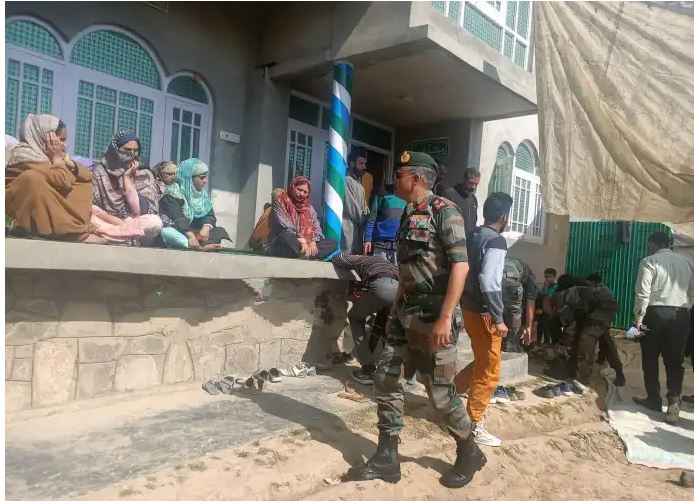 Srinagar, Mar 30: General-officer-Commanding (GoC) of Srinagar-based army's 15 Corps, Lieutenant General Devendra Pratap Pandey accompanied by Senior Superintendent of Police Budgam Tahir Saleem Wednesday visited the house of slain Special Police Officer (SPO), his brother in Chadbugh area of Central Kashmir's Budgam district. The duo was killed in a militant attack at their residence on March 27.
The officers who reached the house of slain siblings – Ishfaq Ahmed (SPO), and Umer Jan (a student) this morning, interacted and offered their condolences to the bereaved family.
Hailing the slain duo as young and brave, GOC said that "Security forces are on job and those involved in the attack would be caught soon".