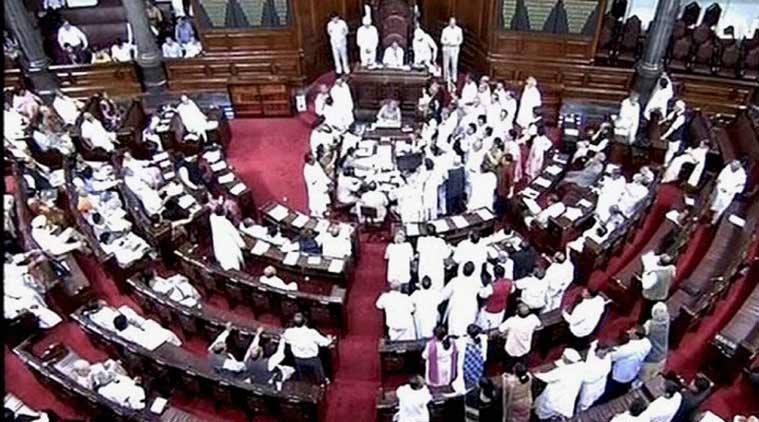 Srinagar, March 29: 34 persons from outside Jammu and Kashmir have purchased properties in J&K since the abrogation of Article 370 of the Indian constitution, Ministry of Home Affairs (MHA) informed the Lok Sabha on Tuesday.
On 15 December last, the MHA had informed that "seven plots of land" have been purchased by persons from outside, meaning thereby that 27 more persons have bought the properties in J&K in last three months.
While the previous purchases were restricted to Jammu division, the MHA informed that the properties have been bought in central Kashmir's Ganderbal district also.
"As per the information provided by the Government of Jammu and Kashmir, 34 persons from outside the Union Territory (UT) of Jammu and Kashmir (J&K) have bought properties in UT of J&K after abrogation of Article 370," Minister of State for Home Nityanand Rai said in a written reply.
"The properties are located in Jammu, Reasi, Udhampur and Ganderbal districts," Rai said while responding to a question by parliamentarian Haji Fazlur Rehman of Bahujan Samaj Party.
Rehman had sought to know the number of people from outside the Jammu and Kashmir who have bought property in J&K after the abrogation of Article 370 and the location of the areas where the properties have been purchased.
In August last year, the Home Ministry informed Parliament that two persons from outside J&K have purchased properties in the J&K following the effective annulling of the Article 370, which barred people from outside J&K to buy land or property in the region. The vires of the government decision have been challenged before the Supreme Court in a bunch of petitions but the apex court has not fixed any hearing date hitherto despite applications for early hearings recently. gns