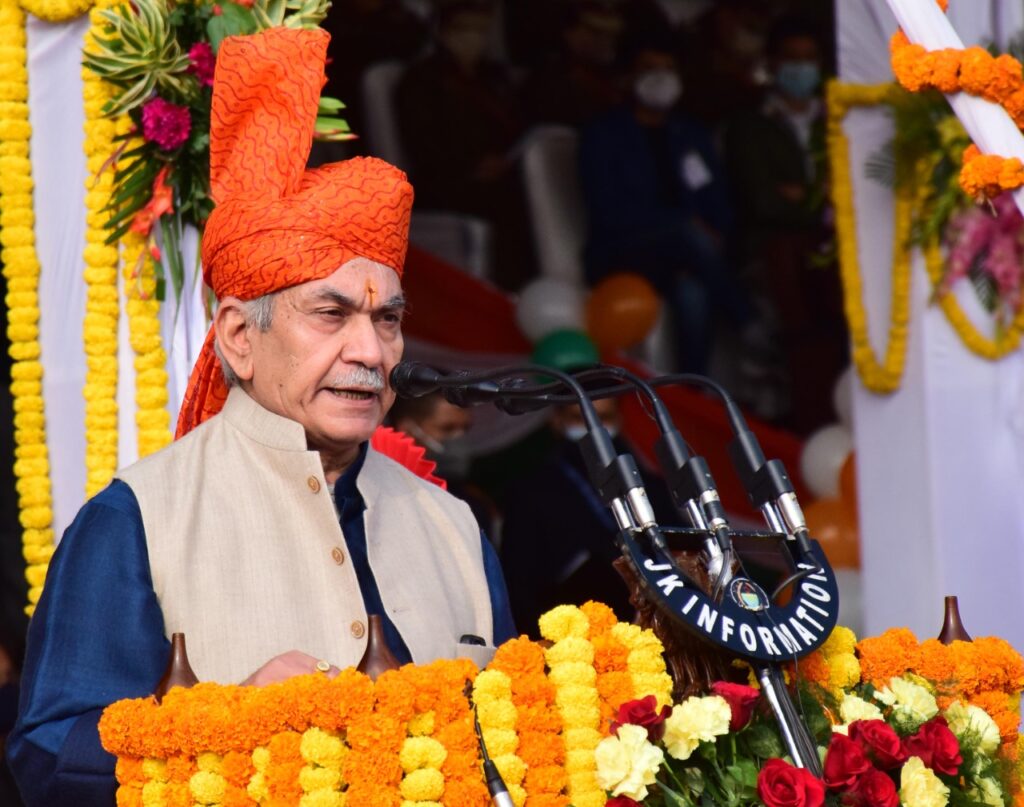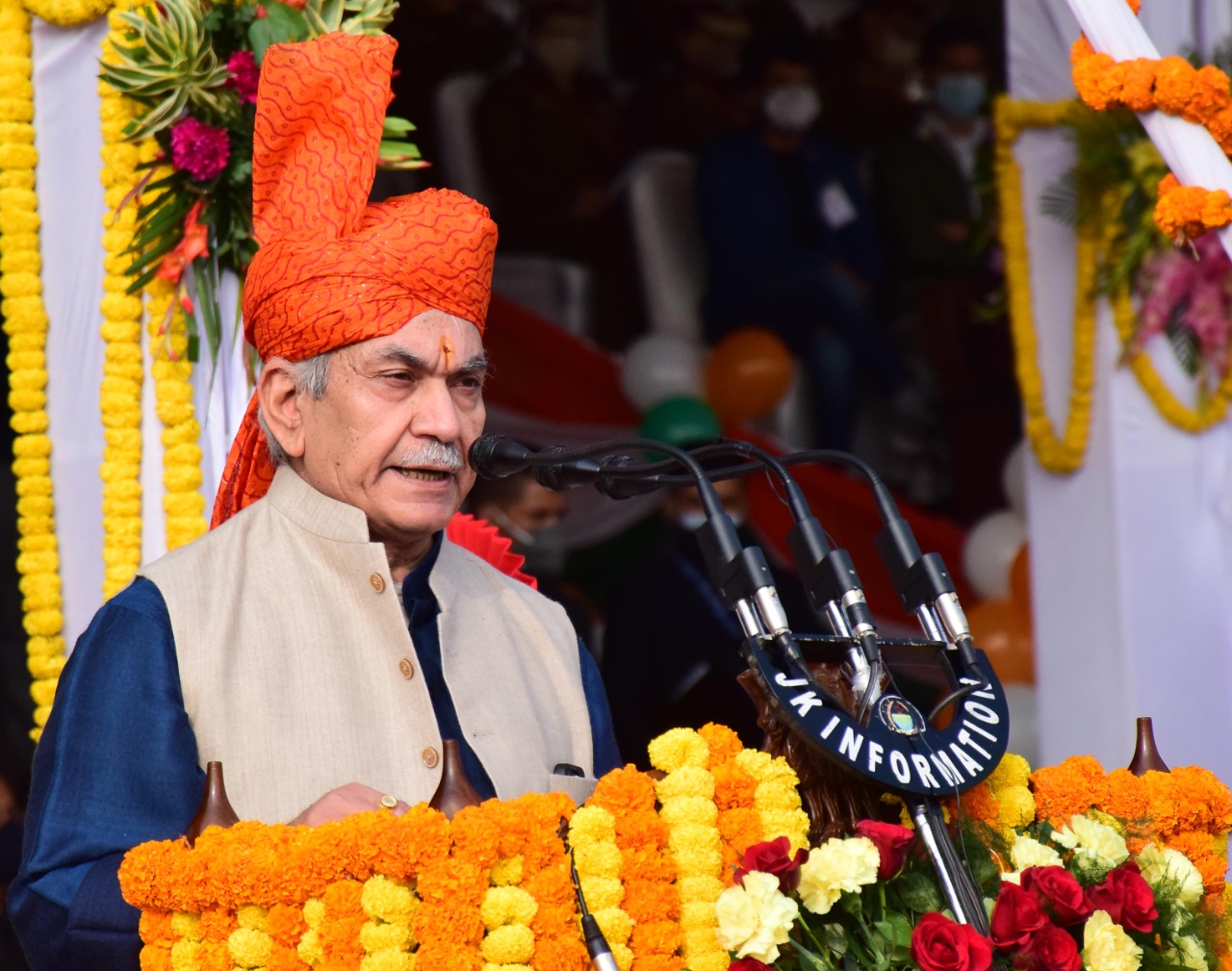 Srinagar, Mar 28: Lieutenant Governor of Jammu and Kashmir Manoj Sinha on Monday said that "terrorists" will have to pay a heavy price for their actions as they have given full freedom to security forces and they have full faith that security forces will crush "terrorists" and their associates.
Taking to micro-blogging site Twitter, office of LG J&K said that all those involved in "terrorist" acts & anti-national activities will not be spared, while properties used for willfully harbouring "terrorists" & furthering "terrorism" will be confiscated.
It also said that government will provide Rs 10 lakh to parents of SPO Ishfaq Ahmad and his brother Umar, who were killed by "terrorists" in Budgam village.
The Tweet also informed that one of the SPO's brother, who is also an SPO, will be promoted as constable in Jammu and Kashmir police.
"Attended a programme to commemorate 150 years of J&K Police's selfless service to the people. Govt to provide ex-gratia of Rs 10 Lakh to parents of SPO Ishfaq Ahmad & his brother Umar who were killed by terrorists. One of his brothers, an SPO will be promoted as constable in JKP," office of LG J&K Tweeted.
"My tributes to the martyrs of JKP, CAPF and Army, who laid down their lives for the country. I want to tell their families that entire nation stands united in its fight against terror."
In Tweet thread, office of LG J&K said: "My message is very clear; terrorists will have to pay a very heavy price for their actions. We have given full freedom to our security forces and we have full faith they will ensure terrorists and their associates will be crushed."
It also said that J&K is marching on the path of growth & prosperity, emerging as a new model of socio-economic development. "All those involved in terrorist acts & anti-national activities will not be spared. Properties used for willfully harboring terrorists & furthering terrorism will be confiscated," it Tweeted. kns