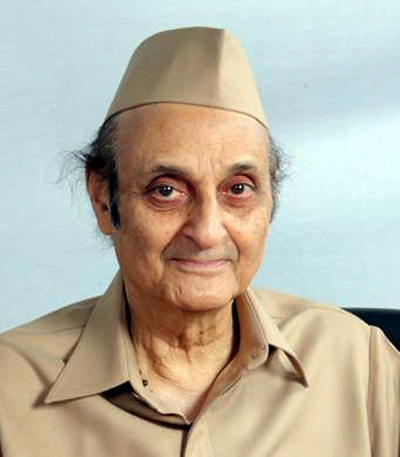 Srinagar, Mar 16: The High Court of J&K and Ladakh on Wednesday issued a notice to Ministry Home Affairs (MHA), Government of India and J&K administration on a petition filed by J&K's former Sadr-e-Riyasat and ex-Rajya Sabha member Dr Karan Singh, seeking directions for vacation of his property—Lake Pavilion, popularly known as Kabootar Khana, at Dal Lake Srinagar.
A single bench of Justice Dhiraj Singh Thakur issued the notice after hearing senior advocate Syed Faisal Qadiri on behalf 90-year-old son of Maharaja Hari Singh, stating in his plea that the property— 21 Kanals and 19 Marlas— be vacated from security forces as is the absolute owner of it.
The court has issued notice to Union of India through Secretary Ministry of Home Affairs, J&K  through Secretary Home Department, Director General of Police, Central Reserve Police Force, Director General, Border Security Force, Director General of Police, Divisional Commissioner, Kashmir, and Deputy Commissioner, Srinagar. They have been asked to file response by April 20.
Dr Karan Singh said that in 1990 his property was taken over "unilaterally without fixation of any rent or the assessment of rental value" by Border Security Force until 1993.
He said Additional Secretary to Government, Home Department on 15 September 1993 accorded sanction to the grant of rent at Rs. 1464/ month for the entire property.
"Between the year 1990-2003, the property was under the occupation of Border Security Force and later it was handed over to Central Reserve Police Force on 11.12.2003, while BSF Water Wing also remained on the property."
Even at this stage, he said neither consent has been sought from him nor was he informed about the transition of occupancy from Border Security Force to Central Reserve Police Force.
Secretary Home Department, J&K, he said, in terms of its order on 18.07.2006 revised the rates for occupation of land that is appurtenant to a building which is under the occupation of security forces.
"In terms of order bearing no. Home-36 (P) of 2009 dated 16.01.2009 issued by (J&K's Home Secretary) the rates of land under the occupation of the security forces were further revised," he said in the petition.
He further reiterated his stance with regards vacation of the property for personal use and necessary repair and renovation.
He has sought direction to the officials to vacate the property and hand over "free and unencumbered possession of the land" to him.
"Respondents be directed to release arrears in rent towards illegal/ unauthorised occupation of the property in accordance with Government Orders dated 18.07.2006, 16.01.2009, 19.01.2012 and any further order passed thereafter in proportion to progressive rise in the value from the date of occupation in favour of (Dr Karan Singh) for the entire property with effect from the year 1990 when the building was taken over by the security forces till the same is handed back."
He has also sought direction to the officials to constitute a committee of experts in order to assess the damage caused to the property Lake Pavilion and accordingly, pay the compensation for damages caused on account of its "unauthorized and illegal occupation".
He said officials be also directed to grant interest at the rate of 18% per annum for withholding the enhanced rentals towards use and occupation of the premises from the day of its occupation till the time the same is handed over back to him. (GNS)