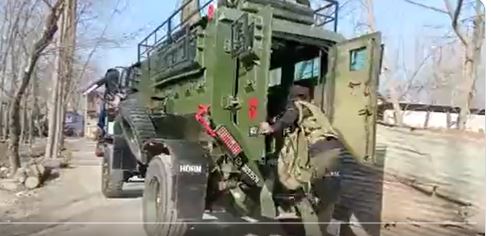 Srinagar, March 15: A local militant affliated with Lashkar-i-Toiba was killed on Tuesday in an encounter with security forces in Charsoo area of Awantipora in South Kashmir's Pulwama district.
A senior police officer said that a LeT militant was killed in an operation at Charsoo.
As per the offcial sources, the slain militant has been identified as Owais Raja from Subhanpora Bijbhera. He was missing since last three months.
Earlier on a specific input generated by JK Police, the joint team of Police launched a cordon and search operation in the area.
As the joint team of forces intensified searches towards the suspected spot, the hiding militants fired upon the forces triggering off a gunfight. gns