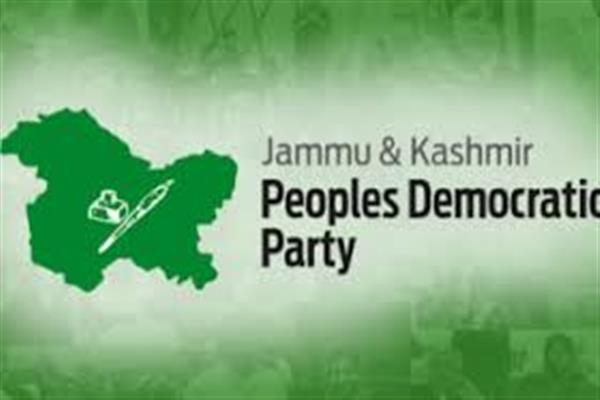 Kupwara March 09: Peoples Democratic Party (PDP) on Wednesday held its workers convention in Town hall Kupwara. 
The outreach programme was led by PDP general secretary Ghulam Nabi lone Hanjura, State secretary Abdul Hameed Kohseen, state sectarary Gh Mohiduin WACHI State youth secretary Arif Laigaroo , State coordinator Gh Nabi Panditpori state sectarary adv Khursheed shah district president mohd Afzal Wani
Speaking to the gathering G N  lone Hanjura  stressed over party workers to ensure grassroot level reach out to the people of Kupwara
He also praised the party workers for making efforts to strengthen the party, urges workers organize more programs in future
Lone said  while speaking on the occasion said that PDP will never betray the people and will represent the aspirations of people. He cautioned the people against the conspiracies which he said are being hatched to divide and rule. "There is strength in unity and those who conspire should be given befitting reply," he urged the people.
Reacting to delimitation commission draft, lone said that the draft has been made to divide people and to alienate further. The draft is naver accepted to our party, he added.
Later the party leaders visited the slain minor, murdered by neighbour in Wavora Kupwara. The party condemned the murder and demans capital punishment to the accused.
Besides other leaders, Vice district president Mohammad Shafi Dar, Vice Distric president Dr Abbas Wani, Irfan Sofi constituency in charge Handwara  captain saheb zonal president Lolab coordinator youth north Kashmir dar reyan several others leaders were also present in the meeting.