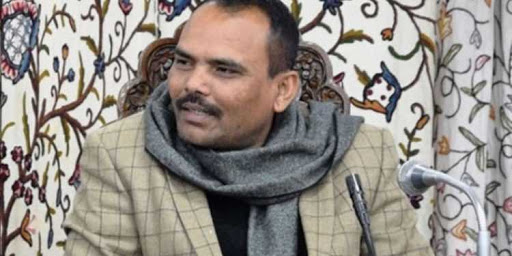 Ganderbal, Mar 09 : Divisional Commissioner Kashmir P K Pole Wednesday said that Ganderbal will be the most  beautiful town while as administration is all set to construct  a fly—over from 90feet road to Wayil that will ease the traffic mess in the district.
Talking to reporters during his visit to Ganderbal district, the Divisional Commissioner said that goverment was aware of the problems being faced by the people of Ganderbal. "From April onwards, Administration along with the Municipal Committee Ganderbal will start black topping of roads. I assure you that Ganderbal will be best and most beautiful town soon," he said.
He said that to ease out the traffic mess, a full—fledged flyover will come up from 90 feet to Wayil. "The DPR of the report is ready and tendering will start anytime," he said.
He also said that the district will also be made plastic free zone.