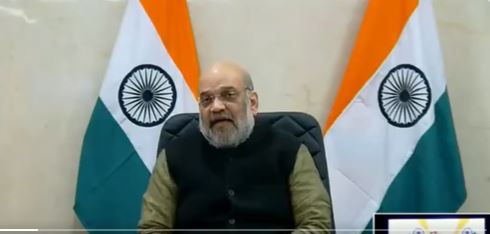 Srinagar: Home Minister Amit Shah has said that Kashmir elections will be held in eight to six months after the delimitation exercise is over, News18 reported.
In an interview with the News 18, Shah was quoted as saying that delimitation exercise was being "wrapped up in the Union Territory".
"The delimitation exercise is about to get over. After that, within six-eight months, the elections will be held. There is no confusion," Amit Shah told News 18  channel.
According to the News 18 Channel, Shah when asked about Pakistan Prime Minister Imran Khan's recent statement that New Delhi and Islamabad should resolve their issues, especially Kashmir, together, said: "Kashmir is an integral part of India. There is no point of discussion there. It is a part of India. This is the position taken by all governments in Parliament. This is the country's position."