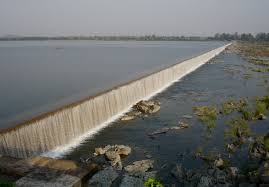 Srinagar, Feb 16 : The Jammu & Kashmir government is awaiting release of funds from the Government of India for setting up of small hydroelectric projects under the Prime Minister's Development Package (PMDP).
Documents reveal that till date no funds have been sanctioned/ released by the Government of India for small hydroelectric projects under the PMDP.
Under the mega development package announced by the Centre in 2015, Rs 2000 crore were kept for setting up small hydroelectric projects.
After the announcement of package, the J&K government planned to set- up 23 small hydroelectric projects (SHPs) with total estimated cost of around Rs 3900 crore.
According to details, 19 DPRs of these projects were prepared while DPRs of remaining four are under finalization.
The documents reveal that the J&K Government has repeatedly taken up the matter of release of funds with the Government of India. "The Government of Jammu & Kashmir vide various communications dated 12.03.2019, 31.07.2019, 22.06.2020 & 04.06.2021 has requested the Ministry of New & Renewable Energy, Government of India for sanction of central financial assistance to the tune of 60% of the project cost for each of the small hydel project," the documents state.
So far, the MNRE has released only Rs five crore for setting up of one of the SHPs, namely Karnah through the erstwhile normal small hydroelectric project scheme.
According to documents, the Jammu & Kashmir Power Development Corporation's plan for tendering of three more projects has been held-up due to lack of clarity on funding.
"JKPDC has initiated tendering for three more projects which are ready for allotment. However, in the absence of clarity on the financing pattern, all further action is held up," the documents state. kno