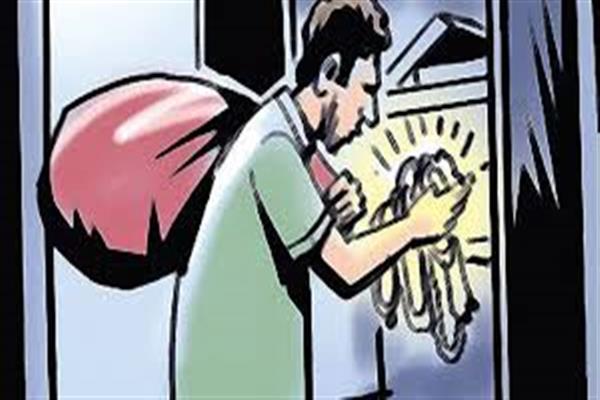 Srinagar, Feb 11: At least two girls were wounded after robbers in a bid to attempt robbery held a family hostage in Mominabad locality in central-Kashmir's Srinagar district this afternoon.
A close relative of the victimized family said that the incident took place around 1 PM when male members of the family were out for prayers.
"We had gone for prayers and as learnt by the locals that two robbers have in the meanwhile entered the house in a bid to carry out robbery", he said adding "However once they (robbers) failed to meet the motive on receiving resistance from the females', they (robbers) held them hostage besides injuring two girls with knives."
The duo, he said, has received injuries in nose and arm and was being administered with necessary treatment.
When contacted a police official said that local of the areas also assisted police in catching culprit. FIR has been lodged, accused formally arrested. His police remand will be sought from court for investigation."
Meanwhile Srinagar Police in a tweet said; "The accused namely Umer Yousuf Wani who trespassed a house and tried to attack two girls in Batmaloo area has been arrested by police in a swift action.
"Crime against women will not be tolerated at all", it remarked. gns