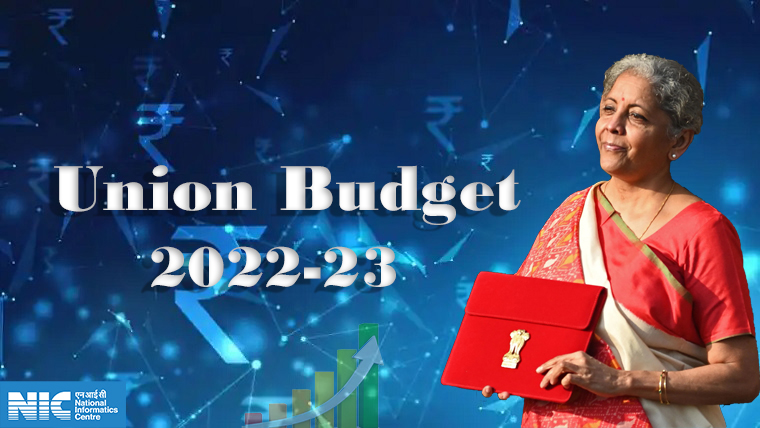 Srinagar, Feb 01: The Union Finance Minister Nirmala Sitharaman on Tuesday presented the Union Budget for the Fiscal year 2022-23 in the Lok Sabha as the Budget Session of the Parliament commenced yesterday. 
Reports said that a big jump in capital expenditure and a 30 per cent tax on transfer or sale of digital assets were the key highlights the Budget 2022, presented by FM Nirmala Sitharaman, while income tax rates were kept unchanged. After finishing her Budget speech, she also introduced Finance Bill 2022.
The FM in her budget speech said that the Capital expenditure has been increased sharply by 35.4 per cent to ? 7.50 lakh crore. "A 30 per cent tax will apply on income from the sale or acquisition of virtual and digital assets such as cryptocurrency. Taxpayers can file updated income tax returns within two years in one-time window and there will be no change to Income Tax slabs," she said.
She said that a digital rupee will be introduced by the Reserve Bank of India in 2022-23 and also 5G mobile services will be rolled out in the country within the next financial year.
"e-Passports would be launched next year for more convenience to the public. These will use embedded chips," the minister said.
In a big boost to the electric vehicles sector, she said that battery swapping will be introduced this fiscal year. "The GDP is seen to grow by 9.2% — the quickest rate among major economies — in the current year, with the government expecting a repeat performance in the next year with an estimated 8% to 8.5% expansion."
She also said that higher spending through the pandemic has brought India on the path to regain its world's fastest-growing major economy title from China in the current fiscal year. kns