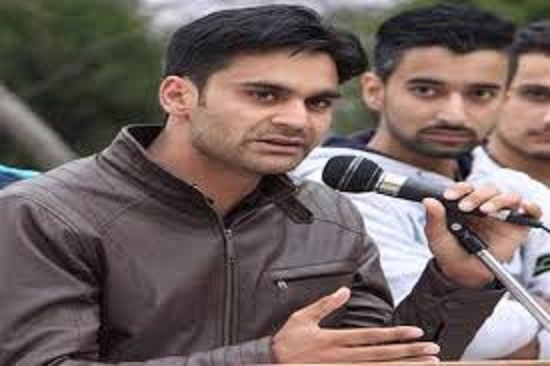 Srinagar, Feb 01: Peoples Democratic Party (PDP) youth leader, Waheed Para who is currently under UAPA detention over various allegations was found unconscious in jail on Saturday. While his jail inmates alarmed about his unconsciousness, the jail authorities took him to the Police Hospital for check up.
It was said that doctors while checking Waheed had recommended further treatment, Echo scan and follow-up check up in Super Speciality.
The family of Waheed said that, "Waheed's health is worsening day in and day out and we are in shock to hear that he was found unconscious in a barrack by fellow detainees."
The family of Waheed are appealing Lieutenant Governor Manoj Sinha for facilitating the medical check up of Waheed.
They further added, "doctors at Police Hospital had recommended Echo scan and specialist check up of Waheed. However, from two days we are waiting that he will be taken to hospital but he hasn't been taken yet." His family added.
Official sources said that Waheed was taken to hospital after his Blood pressure (BP) suddenly went down. "After giving medical aid Parra was discharged from hospital and was shifted back to central  Jail Srinagar," they said.
Pertinent to mention that Para was arrested by the National Investigation Agency (NIA) on November 25, 2020, just a day after he announced his candidacy for the District Development Council elections and filed nomination papers.
In January 2021, he was granted bail by the NIA court. The special judge at the court held that "offences particularly falling under Unlawful Activities Act (UAPA) are not prima facie made out against the accused".
The judge had said that none of the chargesheets presented before the court contained "reference of the present applicant" or referred to him as "suspected accused".
While Waheed was stepping out of the jail, he was arrested by Jammu Kashmir Police Wing, CIK, on the same charges. His bail application was rejected twice and is jailed in Srinagar Central Jail where his condition has deteriorated as per family. kdc