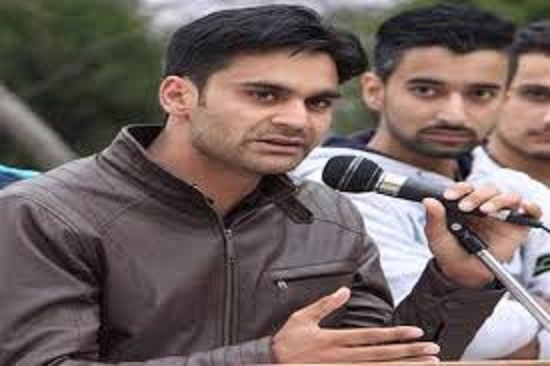 Srinagar, Feb 02: The special judge of the court of the National Investigation Agency (NIA) Wednesday directed the Superintendent of Central Jail Srinagar to get Waheed para medically examined by a specialised doctor.
People's Democratic Party (PDP) leader Waheed Para as per reports Tuesday fell unconscious at the central jail Srinagar and was moved to hospital for medical examination where further treatment was suggested to him.
Para was detained by NIA in November 2020 for allegedly supporting the banned militant organization Hizbul Mujahideen.
According to an order a copy, the court of the special judge designated under NIA act Srinagar Wednesday heard the application of Waheed para  represented by his counsel Advocate Mir Tashveeq Gowhar seeking further medical aid to him for the acute nasal infection and other ENT problem.
As per the order copy, the next hearing of Waheed Para's (Accused) case is listed on 15-02-2022 and presently is lodged at central jail srinagar.
"In view of the facts and circumstances of the case, I deem it fit and proper to allow the applicant in the interest of justice," read the order copy.
The order read that "The applicant is allowed and Superintendent central jail Srinagar is directed to get the accused medically examined from a competent/ specialised doctor under rule and submit compliance report before this court."
The special NIA judge has also forwarded the copy of order to superintendent Central Jail Srinagar for compliance.
Special judge Manjeet Singh Manhas of NIA heard the application. kno
Waheed's case being dragged, witnesses not being produced: Mehbooba Mufti
Expressing concern over the deteriorating health of senior PDP youth leader Whaeed-ur-Rehman Parra, the party president Mehbooba Mufti Wednesday said that his case is being dragged as witnesses are being never produced in the court of law.
In response to a question, Mehbooba Mufti said that Waheed-ur-Rehman Parra has been languishing in jail for the past 1.5 years for the fault of his none. "He had been released once but re-arrested. The lawyers of Parra are not being provided any information and they are being kept in dark about the charges," she said.
She said witnesses are also not being presented in the court and besides court hearings don't take place in time.
"I think this case is being dragged to keep him (Waheed-ur-Rehman Parra) behind the bars," she added.