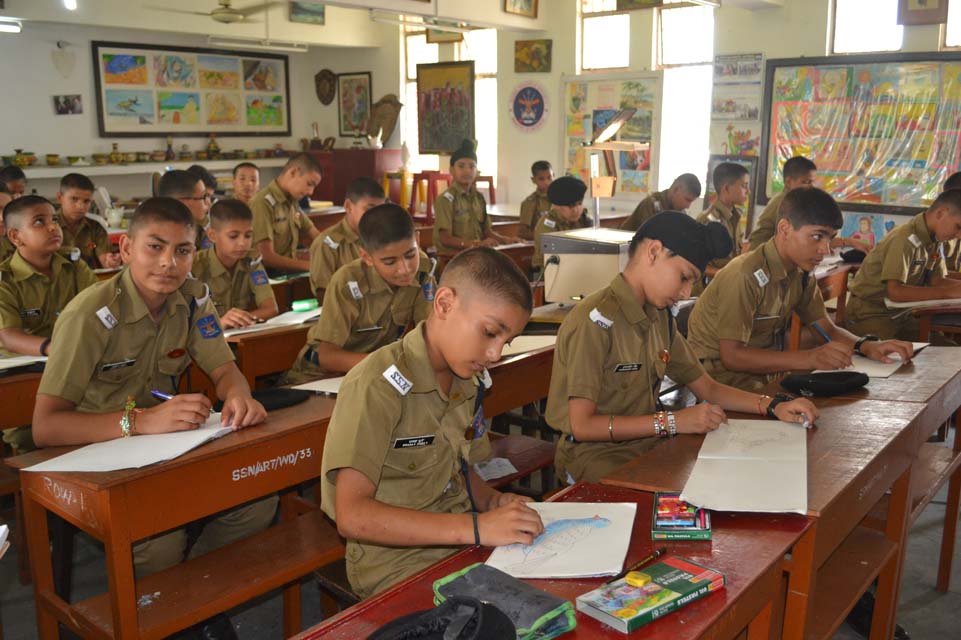 Srinagar, Feb 02: Jammu and Kashmir is likely to have more Sainik Schools under the Society of Ministry of Defence.
It  has been learnt that the Ministry of Defence has sought cooperation from the Jammu and Kashmir government in supporting and arranging maximum publicity and sensitizing all schools, educational bodies in this regard.
According to the official statement to Jammu and Kashmir School Education Department, the Ministry of Defence has said that the Government of India (GoI) has approved an initiative for setting up of 100 new Sainik Schools under Sainik Schools Society of Ministry of Defence on affiliation basis through partnership of states, NGOs and Private partners.
"Sainik Schools have not only brought good quality value based education within reach of the aspiring parents and children but also have created glorious history of students from humble background reaching highest echelons in the Military Leadership, Administrative Services, Judicial Services and other walks of life such as science, technology and entrepreneurs," it reads.
It further states that the initiative is expected to meet growing demand for Sainik Schools, providing effective physical, psycho-social, spiritual, intellectual, emotional and cognitive development and qualitatively improving the youth entering the various walks of life.
"These schools will be affiliated to Sainik Schools Society of Ministry of Defence to create a system that combines academic rigour with a degree of discipline and provide increased focus on value-based education which will enable the children to develop pride in the rich culture and heritage of the nation," reads the communication.
The joint secretary for Ministry of Defence has told the authorities of Jammu and Kashmir that "Communication has been made by the Sainik Schools Society through email to the District Magistrate and District Collectors in your domain."
"I therefore solicit your cooperation and support in arranging maximum publicity and sensitizing all schools, educational bodies in State Governments, NGOs, Private Sector in your domain to come forward and derive the benefits of this novel initiative of the GoI," the Ministry of Defence said. kno