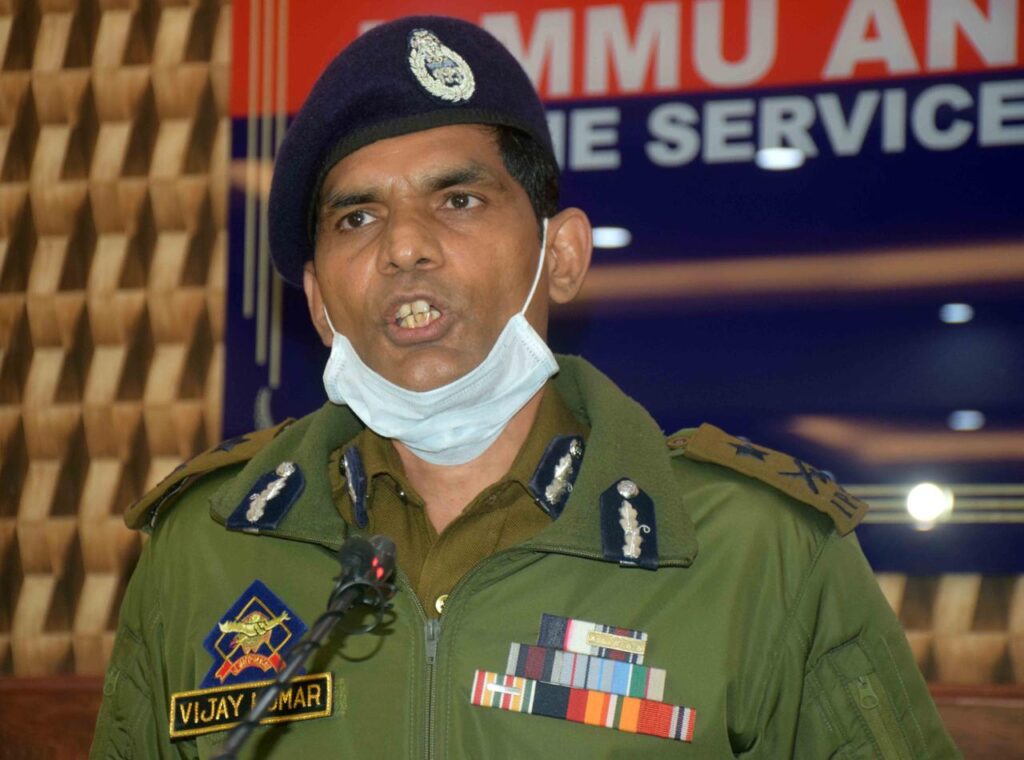 Srinagar, Jan 24 : Police, and paramilitary personnel and army have heightened security arrangements across Kashmir Valley ahead of the January 26.
"From last one week, J&K police along with CAPF (Central Armed Police Forces) and army is dominating the area. Frisking and checking is going on," Inspector General of Police Kashmir Zone Vijay Kumar told reports on the sidelines of a function at SK Stadium.
"Surveillance is done through drones. Complete security arrangements have been made," he said, adding, "The function will be conducted peacefully."
Responding to question, he said that incident-free functions will be held in Srinagar and other district headquarters.
Reports said that police and paramilitary personnel stopped and searched vehicles at several places while people were subjected to frisking in Srinagar and elsewhere in the Valley.
Not only public transport, scooter riders and private vehicles were also randomly stopped and checked for any subversive element to ensure that the ensuing official functions on Wednesday pass off peacefully and incident-free.
Apart from frisking people thoroughly, the men in uniform were also seen checking I-cards of some people.
Reports of frisking of the people by police and paramilitary forces were also received from various parts of the city and Valley.
There is already larger presence of police and the paramilitary men across Srinagar, particularly in and around Lal Chowk, the commercial hub of the summer capital of J&K.
Meanwhile, full dress rehearsal was held, on Monday, across all the districts of Kashmir.
In Srinagar, the full dress rehearsal was held at S.K Stadium Sonwar, Srinagar where Divisional Commissioner Kashmir, Pandurang K Pole unfurled the tricolor over the mast and took salute at the March–past.
On the occasion, various contingents of security agencies took part in the parade including J&K Police, J&K Armed Police, Indian Reserve Police, Central Reserve Police Force, SSB, Home Guards, Fire & Emergency and NCC.
Later, Div Com witnessed various cultural programmes including folk dance, baand-e-paether and dance based on patriotic songs presented by different groups and troupes.
Among others present in the full dress rehearsal function were senior officers from civil administration and police department. Such events were also organized across the Valley.gns