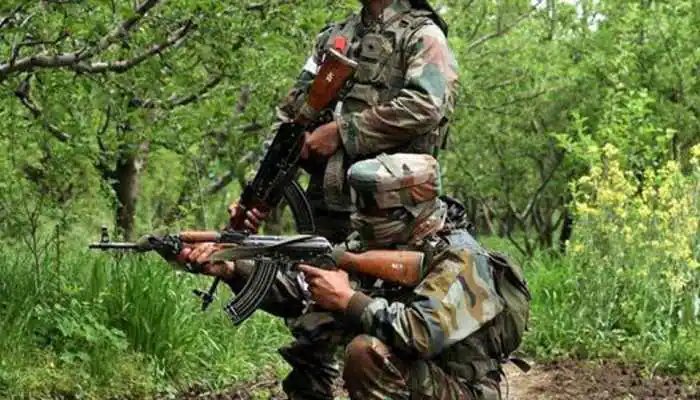 Srinagar, December 25: Two militants were killed in a brief encounter with security forces in Hardumir area of Tral South Kashmir' Pulwama on Saturday, an official said.
Official sources said that two militants were killed in brief exchange of firing at Tral . However identity of the militants is yet to be ascertained.
Earlier a joint team of Police and army launched a cordon and search operation in the area in hours. As the joint team of Police approached towards suspected spot, the hiding militants fired upon the forces triggering off an encounter.
Pertinetly 05 militants have been killed in last 48 hours in three different encounters in South Kashmir.
IED expert among two militants of AuGH killed in Tral gunfight: IGP Kashmir
Inspector General of Police(IGP) Kashmir Vijay said that IED expert Adil was among two militants killed in Tral Gunfight.
Quoting IGP, the Kashmir Police Zone on its official Twitter handle wrote, "Killed militants identified as Nadeem Bhat & Rasool @ Adil, an IED expert, affiliated witth outfit AuGH. 02 AK rifles recovered. Both were involved in several militancy incidents including IED blast & grenade throwing,".
Pertinetly, five militants were killed past two days in three different encounters in South Kashmir.gns