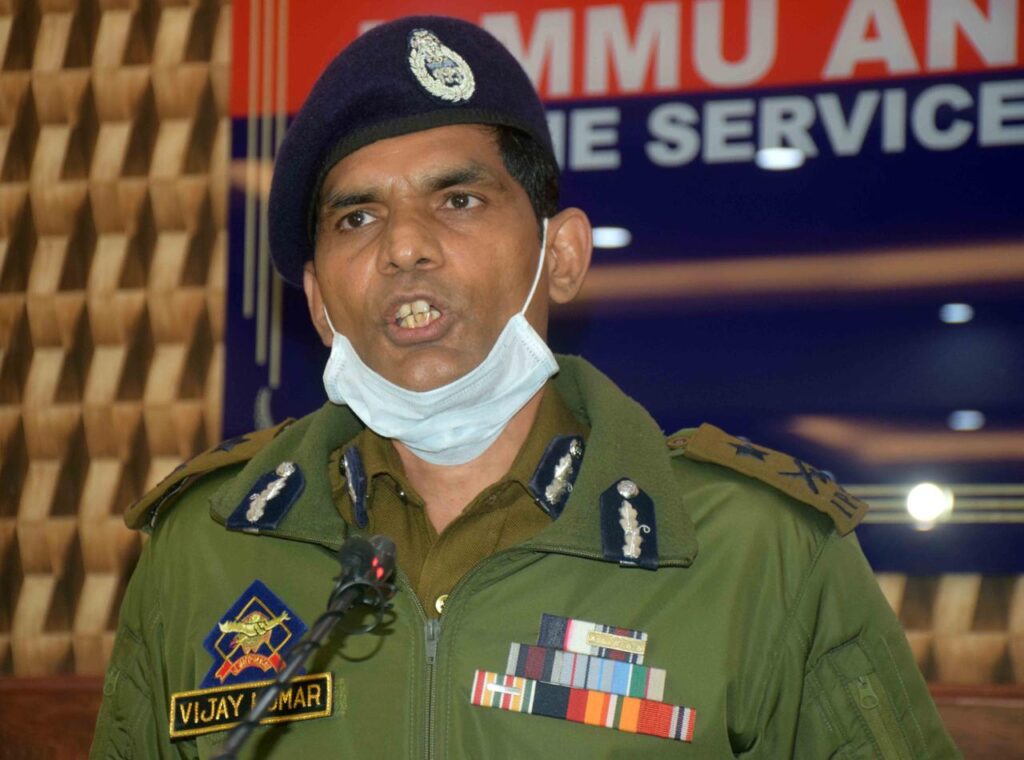 Srinagar, Dec 14: Inspector General of Police on Tuesday said that militants wanted to carry out weapon snatching by attacking the armed forces' bus with 25 personnel onboard at Zeewan in outskirts of Srinagar.
"Yesterday as we all know that at 6 p.m. yesterday, a bus with 25 jawans onboard was attacked three kilometers prior to camp in the darkness," Inspector General of Police Vijay Kumar told reporters on the sidelines of a wreath laying ceremony here.
"Three militants, two of them foreigners and one local, fired indiscriminately at the bus in which our 14 jawans got injured. Three of them succumbed later," he said.
The top police officer of Kashmir said that police personnel retaliated.
"One militant got injured and blood spots were found to large area. The militants succeeded in escaping towards Khrew and Tral," he said, adding, "We are tracking them and very soon will be neutralize this group."
He said that their "aim was to carryout weapon snatching but our jawans effectively retaliated and as such there was not even single weapon snatched."
Asked about the attack being carried out despite intelligence inputs, he said, "When the bus came, army deployments had withdrawn due to darkness. We are taking preventive measures. We will install lightening and are taking other preventive measures by providing BP vehicles and increasing deployment durations."
He said that it was a "planned attack". "This bus was going on routinely," he added.
The three personnel killed in the attack include Assistant Sub Inspector Ghulam Hassan of Top Neel Bharthand Ramban, Safique Ali (Sgct) of Mamakoti Mahore in Reasi district and Constable Rameez Ahmad son of Mohammad Amin of Yachama Ganderbal.
Police in a statement issued late last night had said that the attack was carried out by three militants of "Kashmir Tigers" which it said is an "offshoot" of Jash-e-Mohammad. gns