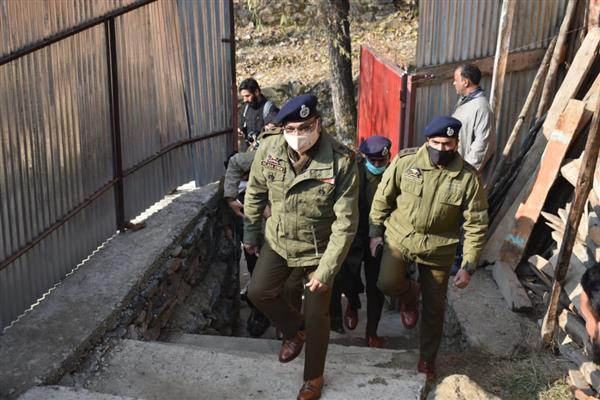 Sopore, Dec 11: The Director General of Police (DGP), Dilbagh Singh on Saturday said that militants are looking for soft targets in order to create disturbance, however, every attempt of anti-national elements to disrupt the peaceful atmosphere in the UT would be firmly dealt with.
Talking to media persons on the sidelines of his visit to slain cops residence in Sopore, he said that they will continue to work to counter anti-militancy activities in the valley.
About the number militants and OGWs active in north Kashmir, he said number of militants is less than what it used to be in the past.
He was accompanied by Inspector General of Police (IGP) Vijay Kumar, DIG North Kashmir, SP Sopore and other senior police officers of the district.
The DGP consoled the family and expressed his solidarity with the bereaved family, while praying for the eternal peace to the departed soul.
He assured that every support would be provided to the family of the martyr.
Notably, two cops were killed in a militant attack in Gulshan chowk area of Bandipora on Friday evening. kns